Are you planning to launch an eCommerce store? It's a solid idea. This is a great time for savvy eCommerce sellers. Everyone's buying online due to the effects of COVID-19, and you can take advantage. But you won't succeed if you don't deliver strong cybersecurity.
Thriving as a merchant isn't easy. Your store will need to be fantastic to compete given the saturated market. And it can't only be great in one or two areas. It needs to be excellent across the board. Even the smallest flaw can work to your detriment.
That means creating excellent onsite copy to draw people in. It means finding the perfect products to meet their needs and bring you profit. And it means hitting a superb security standard. Miss even one element and shoppers won't choose your brand.
In this post, we're going to look at five basic cybersecurity tips for eCommerce stores. If you follow them all, you can proceed with confidence, knowing that you have this key thing sorted. Let's get started with the first eCommerce security tip.
Also read: How To Take Your Offline Business Online
Follow the GDPR standard for data storage
Actioned in the EU back in 2018, the GDPR is the General Data Protection Regulation. Designed to dissuade companies from misusing customer data, it made a huge impact. Businesses everywhere rushed to adapt how they operated. You may remember receiving a huge number of emails asking for your consent.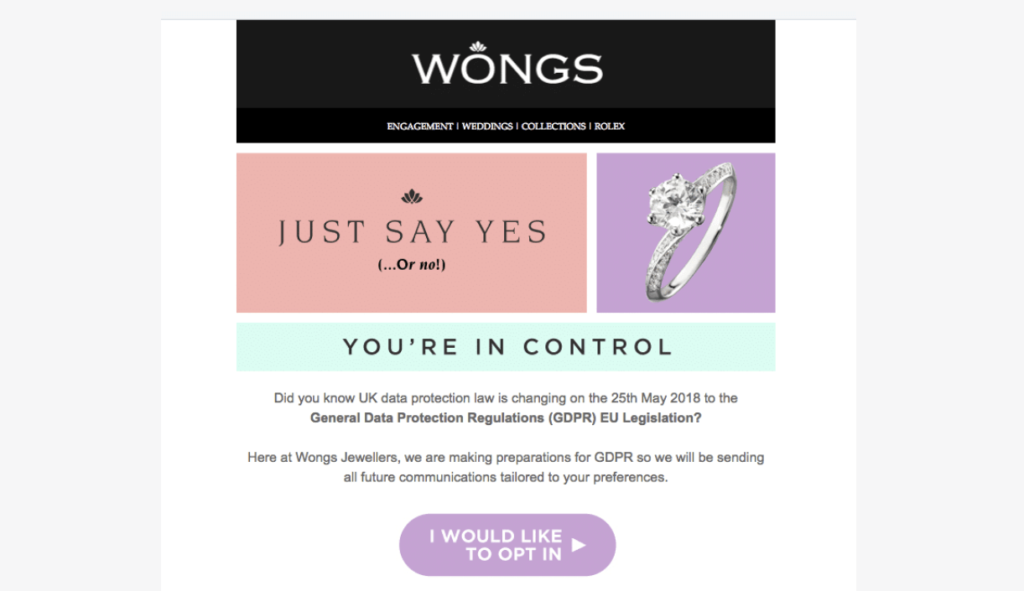 Image credit: FreshAddress
The GDPR binds EU companies, but it also affects all companies with EU customers. That means you can't ignore it even if you're running a US store. It only takes one international customer to come along, and then you're in trouble.
So what does it take to follow GDPR? Compliancy requires following various rules. You may even need to hire someone to serve as your Data Protection Officer. It's difficult to know whether it's worth following every element, though. Legal action is unlikely.
In the end, you should care about GDPR because of shopper demand, not because you fear legal action. Regulatory bodies don't have the resources to chase companies that make tiny mistakes. What matters is that shoppers know how brands can misuse their data. It makes them nervous and disinclined to trust you. Here are some tips:
Prioritize the core elements of GDPR: The spirit of the regulation, so to speak. This is the limited use of personal data without storing anything you don't need. There's so much complexity to the regulation that you don't really need to worry about.
Make your approach clear to your potential customers: The least you can do is write about it in your blog and add an FAQ to your site. Not everyone has heard of GDPR, so take the time to explain what it is and why it matters.
Focus on collecting data from logged-in users: This will earn you some trust, and shield you from public outrage. Remember that a proxy server lets you go online under a different IP address identityso gathering data at random is a bad tactic. Make sure your customers know what you're collecting and why.
Choose a strong platform with SSL certification
Every website needs an exceptional platform to support and empower it. The better the platform, the more freedom the site has to excel, and the more the owner can achieve. This is particularly true in eCommerce where store quality is mission-critical.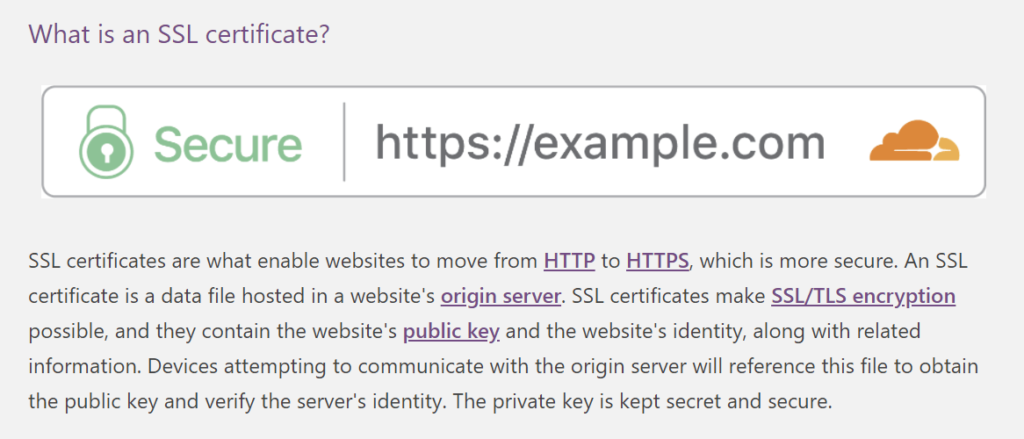 Image credit: Cloudflare
Think about all the elements of a great store that we mentioned earlier (and more). High-quality content. Intuitive design. Fast loading. Convenient internal search. And yes, security. It all depends on the foundation you use.
Prioritize built-in security features: Take SSL certificationfor instance, as pictured above. Having an SSL certificate shows that your store uses an encrypted connection. If you proceed without one, browsers will flag your site as unsafe. And while you can always add one, a good platform will start with one.
Read plenty of reviews: This is essential for ensuring that you make a good platform choice. What have previous users said about their experiences? What do platform roundups say about security strengths and weaknesses?
Consider the impact of paid tiers: How much you pay will change the features available to you. Strong backup functions are great, but does every user get access to them? If you want low-cost hosting, you'll need to decide which platform has the best security at its budget tier. Do your research and make a smart choice.
Use secure (and safe) admin login credentials
As the owner and manager of your store, you need to access it to edit it. You also need various other people to edit it. Copywriters, developers, designers… It depends on your circumstances, but you'll need several admin accounts at least.
Those admin accounts need to be safe. Business owners often worry about hackers attacking their websites using exploits. Well, it's more common for them to gain access through weak login details. To keep your admin account secure, use the following tips.
Ensure that your passwords are strong
There can be a lot of confusion about what makes a password strong. In the end, the key thing is that it's hard to guess, whether it's a human or an algorithm guessing. This is why you shouldn't use plain dictionary words: a system could brute-force them.
Each password you use should be long: at least eight characters, but more would be better. It should contain several character types. Letters, numbers, symbols… Mix things up to ensure that they're far harder to predict.
It should also be unique, meaning you shouldn't use the same password for several logins: If you use the same password for your admin account and a social account, that adds a point of vulnerability. Anyone who gets access to that social account will then be able to access your store.
Change your passwords on a regular basis
No matter how strong your passwords are, they'll get weaker over time. This is due to simple exposure. Every time you type in your password, you put it at risk. There could be a keylogger recording your actions. There could be someone watching you.
And any system, no matter how secure, can suffer data leaks. What happens if such an event leaks your login details? If you change your passwords on a regular basis, it will protect you somewhat. It will also make it harder for disgruntled ex-employees to harm you.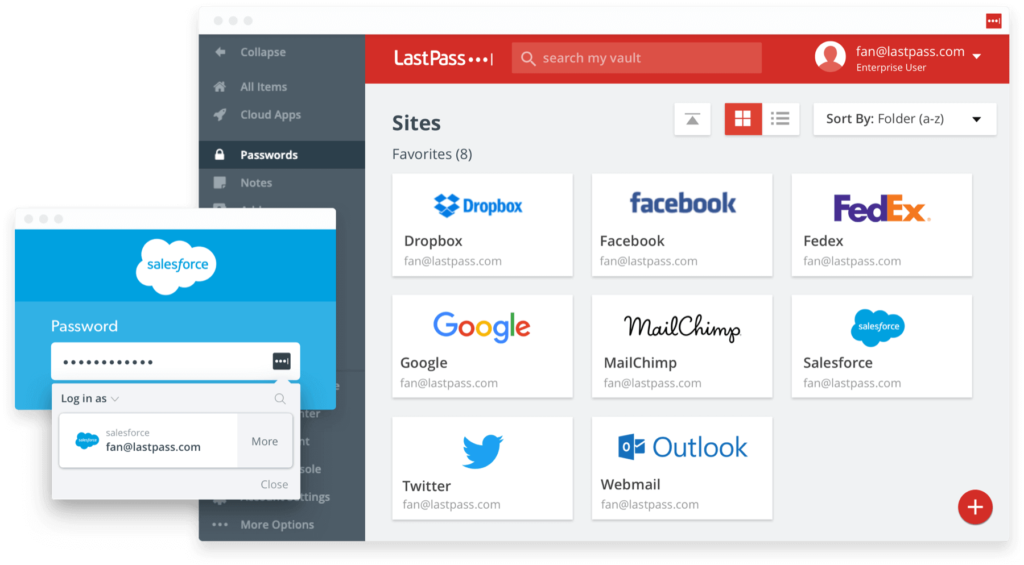 Image credit: LastPass
How often should you change your passwords? Once per month should be fine. Using a password manager like LastPass (see above) is fine, but don't let it make you complacent. Try setting a calendar reminder to ensure that you don't forget.
Keep login details hidden away
When it was normal to work in offices, password reminders on post-it notes were common. This was a huge problem. Anyone who stopped by could see them and use them to gain access. It's not a big problem now, but reminders are still dangerous.
Think about note-taking applications. Have you ever jotted something down in Google Keep so you don't forget it? It's easy to do, but it can cause huge problems if you store login details. If your Google login is weak, those details aren't secure.
Don't share your admin account details with anyone you don't trust: It only takes one person being sloppy about password storage to compromise your store. Keep the circle of exposure as small as you can by only sharing details with someone if you absolutely trust them to use them sensibly and safely.
Don't share the details unless they're needed: If something needs changing, you can do it. That you can trust someone doesn't mean you should hand over your login details if it's for a task you could do without them. The simple act of sharing the details makes them marginally less secure, after all, regardless of the circumstances.
Guard against social engineering
Password systems need recovery processes. It's unavoidable. No matter how careful they are, people will forget or lose their login details. It isn't viable to lock them out forever. If they can prove their identities, they can reset their passwords.
But what does that proof look like? It depends on the configuration. It might use biometrics, security questions, and/or secondary accounts. Biometrics are tough to track, but security questions often aren't. It's worse if they're particularly simple.
The answers to your security questions might be available through your social accounts. Where you went to school, the name of your first pet, and so on. There's no point in having a strong password if the password recovery process is weak.
Give shoppers various payment gateway options
Online payments are safe in general, but that caveat is important. There are plenty of exceptions. And it only takes one fraudulent transaction system to cause major problems. Today's banks are good at shielding their customers, so money isn't the main issue. It's the frustration and inconvenience of orders not showing up.
Provide various payment options: You could accept payment in installments through a suitable system. You could even accept cryptocurrency payments. What do your shoppers want? Consider asking them for their suggestions.
Avoid custom gateways: Consider that using payment gateways is advisable because it takes the pressure off you. If a payment goes awry, it won't be your fault. Companies that develop their own gateways can get a lot of criticism, so it's usually not worth it.
Lean on familiarity: When shoppers order, they want to feel confident that things are going to work as expected. Familiarity is key for this. PayPal is the prime example these days. No matter what type of credit or debit card they use, the average shopper will know how to use PayPal. Ordering through PayPal is quick, convenient, and safe — and it even supports cryptocurrency payments at this point.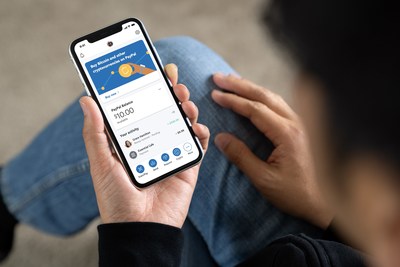 Image credit: Paypal Newsroom
Leave the development to suitable experts
It's become common for aspiring entrepreneurs to think they can do everything themselves. It's understandable to some extent. The existence of rich software systems makes it possible for a beginner to figure things out as they go. But that doesn't make it advisable.
The security of your store is of paramount importance. You can work hard and get some results only to see a data leak sink your brand. And if you want to proceed with confidence, you need to get actual experts to work on the development of your store.
Remember that every store platform is different. You need to know that experts are familiar with your chosen platform before you begin. If you're using Shopify, for instance, you need Shopify experts who understand it well. This will allow them to take advantage of its full range of features. There's far more than you could pick up along the way.
Could you work with freelancers through services like Fiverr? This can work well, but for limited projects. When you want a new logo, for instance, you could try Fiverr or Upwork. But when you're having your store developed, you need a proper developer.
It's a significant investment, yes. You'll spend far more getting a good developer than muddling through it yourself. But think of the value of your time. Instead of puzzling through plugins, you can be choosing products and contacting suppliers.
And as time goes by, the importance of your store security will grow. Years down the line, you'll look back and appreciate that you invested in it from the beginning. So if you don't yet have the resources for a secure launch, postpone it until you do. Get it right the first time and you'll avoid so many problems.
Also read: Things You Must Know Before You Start An Ecommerce Business
Conclusion
Let's wrap things up by summarizing what we've covered in this article. Every online store needs robust security to avoid brand damage and customer churn. Implementing that security requires investment in various elements, including these:
Making a commitment to being responsible with user data.
Building your store on a secure eCommerce platform.
Preventing unauthorized access through strong login details.
Allowing shoppers to use their preferred payment gateways.
Hiring expert developers instead of opting for the DIY approach.
Following these steps will push you in the right direction. Security demands a serious effort, though, so don't assume that any setup is flawless. Keep working on security as you go. Review your store on a frequent basis and pay attention to customer feedback. What could be better? What leads shoppers to worry?
So, we've covered the basics of launching a secure eCommerce store. Do you feel ready to get started with your sales operation? Do you have any vital questions? It's good to be curious, so keep reading what you can. It'll all help you in your quest to produce and run a secure store.
Elliot Mark is a self-taught eCommerce entrepreneur at Ecommerce Platformswith a particular passion for content and branding. When he's not trawling for the latest eCommerce news and trends, you can find him cooking up something tasty, shooting pool, or deep in a good book. Share your book recommendations with him @EcomPlatformsio.
The post 5 Security Basics Of Launching An Online Store appeared first on CedCommerce Blog.