Are you thinking of opening an e-commerce website to start a new business or want to expand your current business? Then a powerful web-design solution is a must. Since we live in the age of digital supremacy, eCommerce, and the online shopping era, you need to look for an all-in-one solution that caters to your needs and suits your pocket. And when talking about an excellent all-in-one web design solution within budget, there can be no better option than BigCommerce free themes.
BigCommerce free themes are ideal for businesses with a tight budget or small or medium-scale eCommerce businesses. And, whether you sell clothes, electronics, hand-crafted products, or anything else, BigCommerce can be the most sought-after solution with plenty of choices.
Why choose BigCommerce free themes?
Themes are narratives; they tell a story of your brand online. And having a strong online presence through your eCommerce website has become a necessity today. Hence, the most important decision you take when getting started with online selling is to choose an appropriate eCommerce theme that suits your business.
When it comes to outlining a well-engaging eCommerce store in 2021, BigCommerce Free themes can be ideal for you. It is because all kinds of eCommerce stores – clothing, electronics, fashion, etc., are realizing the immense necessity of having a vibrant online presence, especially after the Global Pandemic in 2020.
About BigCommerce Free Themes
All of BigCommerce free themes are attractive and built with responsive design, ensuring compatibility with all mobile devices. However, even considering the way themes and styles are represented, your choices are quite limited.
Although BigCommerce offers more than 100 BigCommerce themesonly 5 are completely free and are available in multiple styles. Each style is a variation of that particular theme. The style variations usually consist of changes in color and layout of certain elements like top menu bar options, page banner image sizes, etc.
BigCommerce free themes are basic but offer some of the most sought-after features that can make your store engaging and appealing both at the same time. And, most of the BigCommerce Free themes are optimized for-.
New online store
Small and medium-sized catalogs
Multi-purpose websites
Note – A few of the BigCommerce free themes are optimized for large catalogs also. And with the upgrade in the number of products, you need to opt for premium BigCommerce themes.
8 Best Bigcommerce Free Themes you Must Choose
Cornerstone Light
Cornerstone Light is the default theme you'll get whenever you create your BigCommerce account. The theme offers a clean design and provides plenty of opportunities for you to include several navigation options.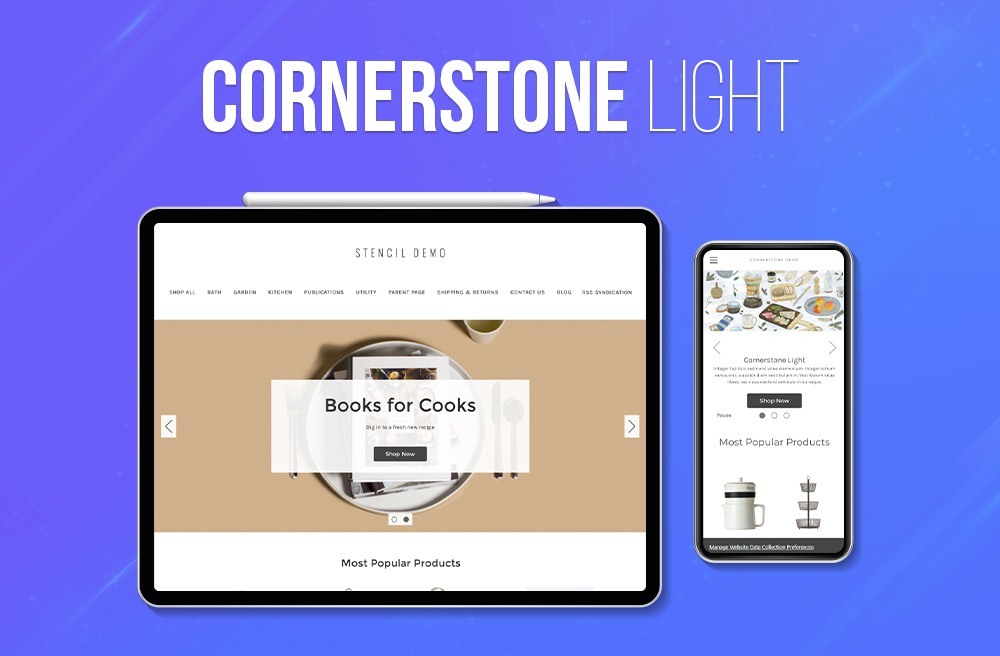 The attractive homepage carousel allowing you to display multiple messages like limited-time sales, offers, etc., is the major highlight of the Cornerstone Light theme. It is a fully responsive theme with a persistent cart, and one-page checkout is another significant feature of this BigCommerce Free theme.
Roots Original
Roots original is an image-focused theme designed to emphasize the versatile navigation system and search bar. The theme is ideal for medium to large product catalogs with a clean design and attractive grid layout.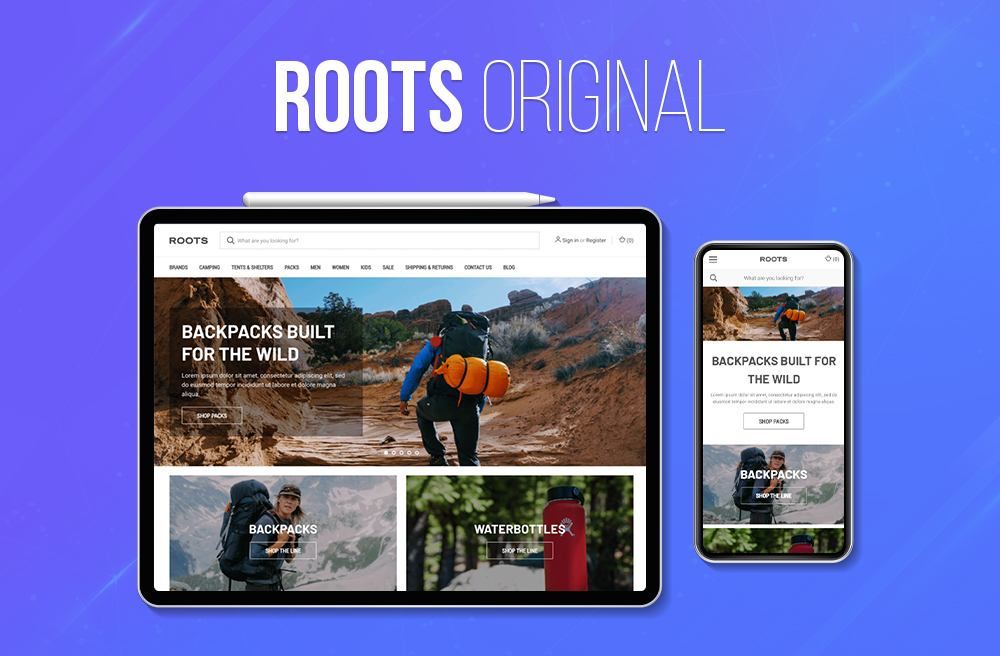 A sticky header can be resized in size as a user scrolls to provide easy website navigation. And a robust product grid is capable of different image proportions.  An easy-to-use filter display on mobile phones is another major highlight of Roots Original.
Fortune Contrast
Ideal for grabbing visitors' attention with its huge image area, the Fortune Contrast is another most sought-after and best BigCommerce free theme of 2021. Most suitable for single-product stores, the theme design is quite modern and appealing.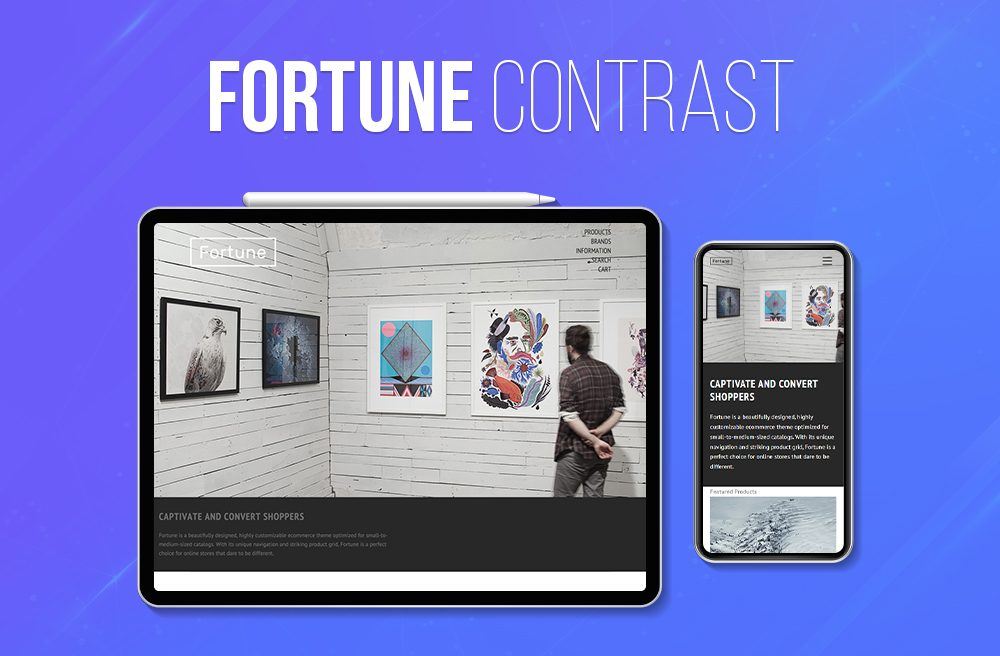 The front-page slideshows and switchable girds are the major highlights of the Fortune Contrast BigCommerce theme.
Lifestyle Default
Lifestyle Default is a sleek and stylish free theme designed to showcase your brand and style. Its versatile fly out and top menu makes your navigation quite simple and engaging.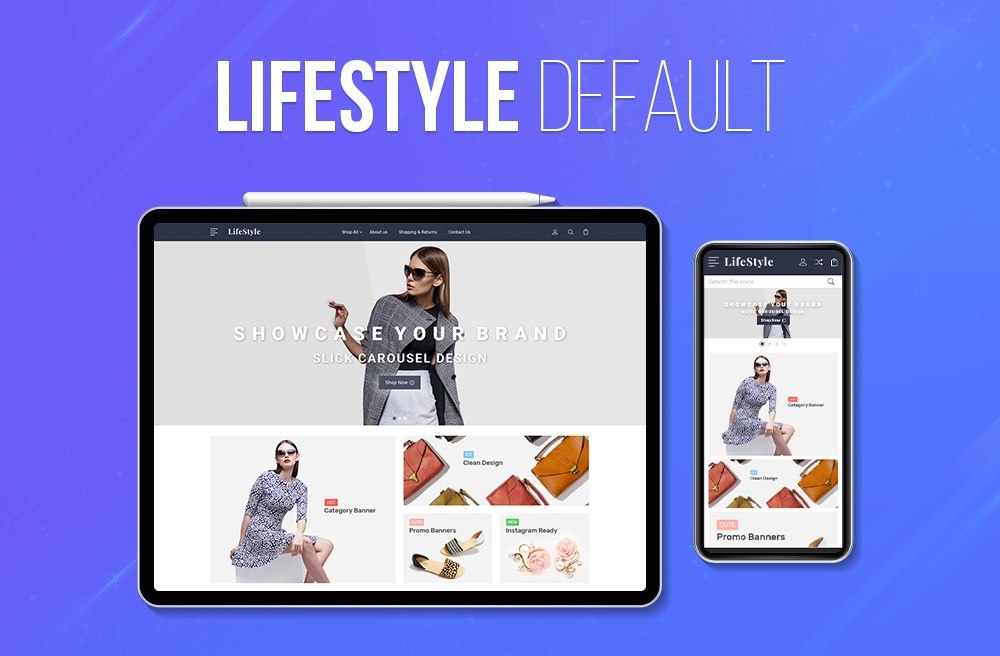 The free BigCommerce theme- Lifestyle default comes with several easy-to-manage Store Design settings that allow you to easily and quickly customize features like fonts, header & footers, and colors.
Vault Natural
Vault Natural is another high-quality BigCommerce free theme offering a perfect combination of user-friendly navigation and attention-grabbing imagery. Besides, the flexibility of adding built-in marketing banners to the homepage without modifying code is another significant feature of this theme.
You can use these banners to highlight a sale, provide store's selling or free shipping policy-related important message. And the in-built mega menu makes a perfect choice for small and large catalogs, keeping the design sleek and contemporary.
Cornerstone Bold
Capable of fulfilling business needs of almost all types, the Cornerstone Bold theme is one of the best BigCommerce free themes of 2021, simple and easy-to-manage.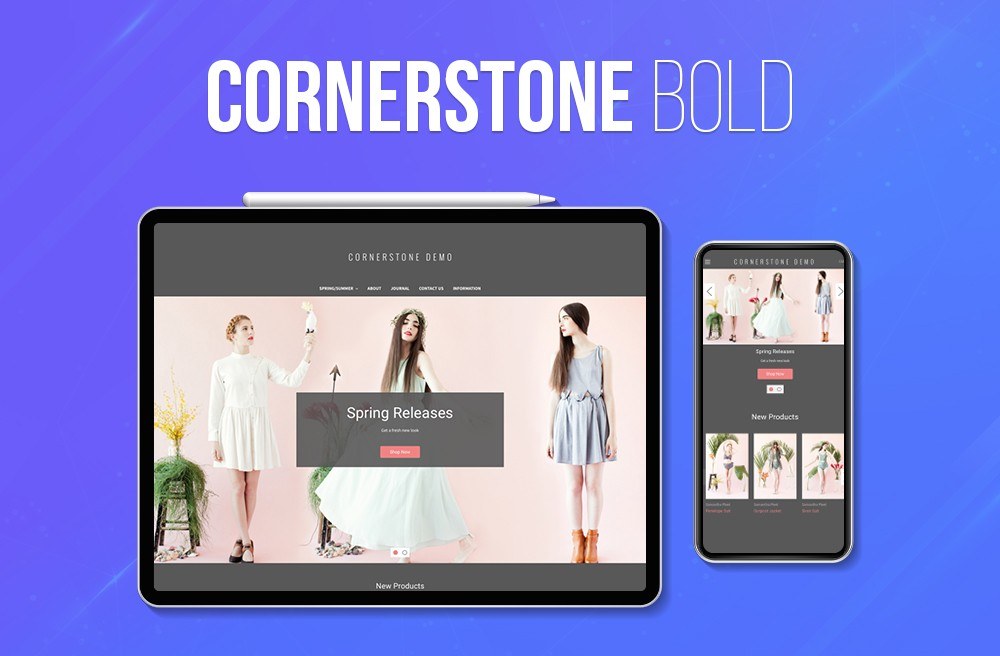 It is a fully responsive theme with some great in-built features like social media icons, homepage carousel, and so on.
Fortune Minimal
If you are looking for a standout theme capable of competing with cutting-edge websites based on advanced themes, then Fortune Minimal is the best BigCommerce free theme to choose from. It has everything a website needs to engage and convert shoppers.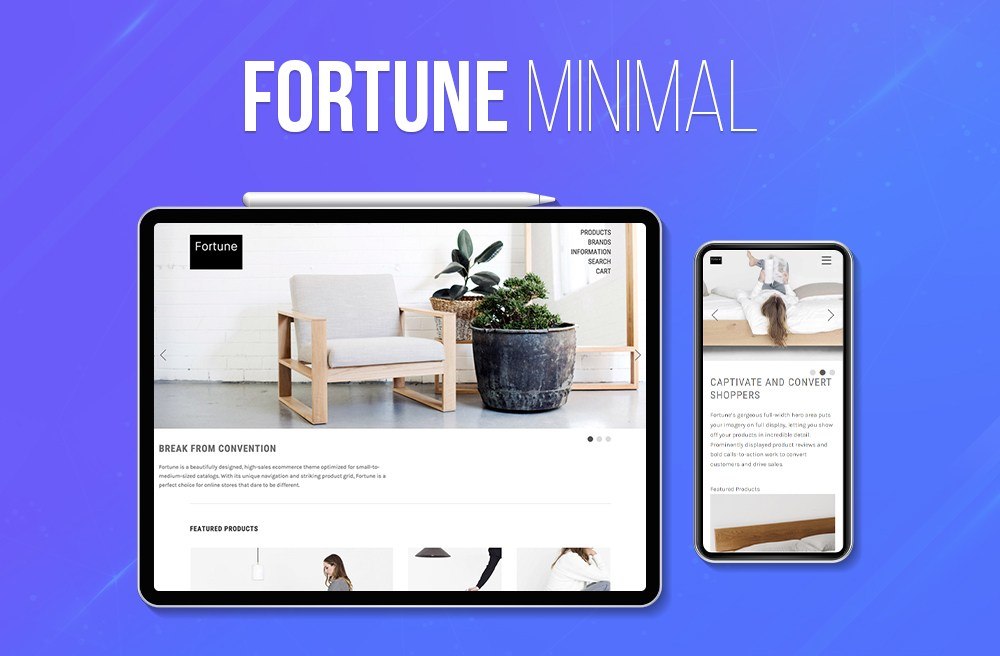 It offers salient features such as the full display homepage image, sleek navigation, and distinct product grip. Hence, the theme is ideal for small and medium-sized catalogs.
Vault Bright
Designed with Advanced Store capability, the Vault Bright theme offers you the flexibility and power to add text banners and images to your homepage.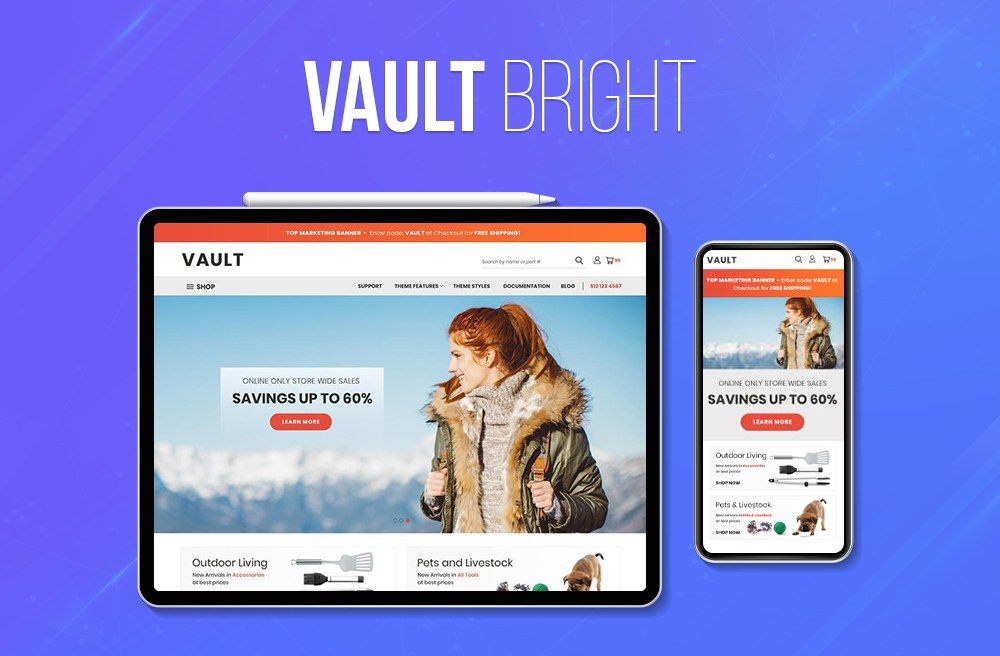 The in-built color picker enables you to easily change the look of almost every element within the theme. The theme also offers a perfect combination of clear layout, appealing color highlights, and timeless font. All this indeed provides your visitors better readability.
Wrapping Up
So, by now, you must have understood that Bigcommerce free themes are versatile and highly flexible. Each free theme is designed to cater to businesses with small and medium-sized catalogs. And, if you are thinking of a new eCommerce store, then BigCommerce free themes are perfect to choose from initially.
Each BigCommerce free theme offers an appealing layout or design. They come with a wide assortment of features that can make your website engaging and interactive.
And to know more about BigCommerce themes and their features, contact CedCommerce as the Official Development and Design Partner of BigCommerce.
The post 8 Best BigCommerce Free Themes ideal for new online stores appeared first on CedCommerce Blog.