Would you like to surface your products to a wider audience, get more visitors on your profile, and increase your customer base? If your answer is yes, then Instagram should be your choice.
As a social media platform, Instagram helps people to engage with each other and give a chance to turn your passive audience into potential customers. With 1 billion Instagram users worldwide, it has become a platform with the most active audiences around.
In case you are new to Instagram, worry not. In this blog, you will be informed about how to increase followers on Instagram, its setup procedure, the best time to post, promotional strategies, etc.
Everything you need to know about Instagram Shopping
Instagram Shopping makes it convenient for people to shop right at the moment of discovery of products. It provides you with an immersive storefront where people can explore the products of their choice and can make a purchase right from within the app through checkout or the website. Besides, you can expand your business reach by sharing the featured products through your organic posts and stories or let people discover your products in Search & Explore.
When someone taps on your product tag or a post sticker in your story, they will be redirected to your product page to see your product's image, description, price, etc.
Checkout on Instagram is currently available for the US merchants
How to increase followers on Instagram?
Your aim on Instagram is to engage with your audience on a regular interval of time while attaining more traffic to your website. So, if you are suffering from the issues of low product visibility, less traffic, and short sales, you can look after these tactics to help you increase followers on Instagram:
Use of products tags in your Instagram posts
Using relevant hashtags in your posts is an effective strategy to discover new audiences on Instagram. It can also help you attain more engagement, more followers, and more customers for your business. Hashtagging is so effective because it enables you to categorize similar content and make it even more discoverable, easy to browse and bring your product into the customer's notice.
The different types of hashtags:
There are several types of hashtags you can use on Instagram to maximize your product visibility on Instagram: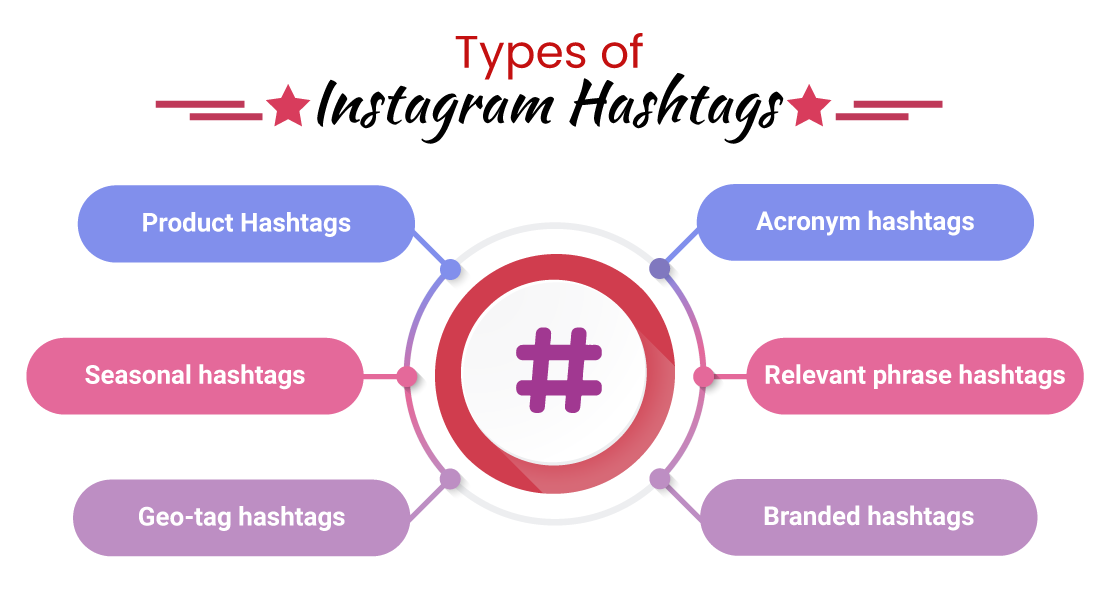 Product Hashtags: These types of hashtags describes your products.
Seasonal hashtags: These hashtags are specially used for festivals and occasions.
Geo-tag hashtags: If you want to expand your brand business in a particular area, you can opt for geo-tag hashtags.
Acronym hashtags: The tags that describe #TBT, #OOTD, #TTYL are known as acronym hashtags.
Relevant phrase hashtags: If you want to connect with existing communities or target your existing customers, you can opt for relevant phrase hashtags.
Branded hashtags: Using a hashtag that represents your brand can be an effective strategy to enhance your brand reach and target your customers.
Some of the popular hashtags are:
#eCommerce
#fashion
#instadaily
#beautyproducts
User-generated content
User-generated content contains videos, photos, and audio to provide a better understanding of the audience about the product and services. As a marketer preferring to gain more product visibility and engagement on your site, you should opt for unique content. This technique of using UGC content can help you humanize your brand by featuring real people, with real stories, that show your product in real life and builds a more trusting relationship with potential customers.
Shopping with creators
Shopping with the creators is an option that would provide you with additional benefits to maximize your sales across the platform. Creators are considered the cornerstone of the community on Instagram. People love shopping from their favourite brands and styles; when they see their inspiration promoting the same product, it's suddenly relatable to them.
The tagging of products in the post and it's detailing in the captions will let you attain more visitors and increase your followers on your Instagram profile.
Follow the latest trend.
As a marketer, you should be well versed with the latest trends and products. Following the line, you should focus on promoting your business with the products and styles in fashion. This strategy of yours can increase more visitors and followers to your Instagram profile and helps you drive more sales.
Some of the top-selling products on Instagram are: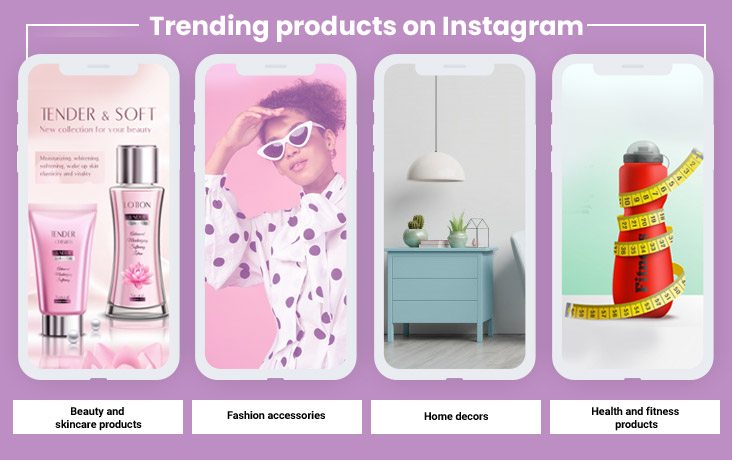 Beauty and skincare products
Fashion accessories
Home decors
Health and fitness products
What is an appropriate time and date to post on Instagram
As a merchant, you wish to attain the maximum profit out of your business. For this, you have to keep track of your post engagement, your competitive track, the visits on your profile, etc. While managing these activities, this question must have arisen in your mind; what is the appropriate time and date you should post on Instagram. Explore further to know the concept of time, date, and other techniques to post.
The Global time to post on Instagram
The best time to post on Instagram are;
According to Hubspot Academy, the best time to post on Instagram is between 2-3 pm CDT.
The best day to post on Instagram is Thursday.
On the other hand, you can post your content according to your preference as Instagram since Instagram users are active throughout the day. 
The worst day to post on Instagram is on Sunday.
Besides, you can also use Instagram insights and analytical tools to find your top time zone & when your followers are most active. This strategy will help you plan out your posting time on Instagram.
As a new merchant, how can you sell on Instagram
If you are new to Instagram, you can start your business by selling on Instagram Shopping. To be eligible for Instagram Shopping, you need to fulfil certain criteria:
Have an Instagram business profile.
Your business should be located in the supported market.
You should follow Commerce policies.
You must have a website on which you intend to sell.
After fulfilling the requirements of Instagram Shopping, you can start setting up your Instagram profile. There are the following steps you can follow:
Sign up for your Instagram account Mention your name and profile display according to your business.
In case you have a personal account, switch to a business account through 'Setting.'
Connect your product catalogue to your Instagram profile.

You can connect your catalogue through Catalog Manager or

Send your Instagram account for approval.
After getting your account approved, you can start posting your content on Instagram.
In case, you have a well-established business on Shopify or WooCommerce, you can seamlessly onboard to Instagram through Facebook & Instagram Shopping connector or Social Commerce by CedCommerce.
What should be your promotional strategies to increase followers on Instagram
Since Instagram's creation, it has grown into the ultimate platform for sharing photos. For about 500 million visitors per day, Instagram has developed a large community of its own. To stand upright in this sea of competition, you need to have a strategy that can lead you to be a successful marketer. So, we have brought down a list of a few marketing tips that can help you sell effortlessly across the platform.
Have an Instagram business account
If you are a merchant having a business, you need to distinguish between your personal and business account. The first step for the promotion is to have an Instagram business account and optimize your Instagram presence for greater customer appeal.
Always choose a name and display an image that suits your business.
Add your website link to your Instagram account.
Always add an impressive bio in your profile that represents your business.
Use Instagram Stories to promote your business
Instagram stories can help you generate leads. Whenever a potential customer lands on your business profile, you have a short period to convince them to follow you. Brands and businesses can use stories to display their products, to capture behind-the-scenes insider posts, etc.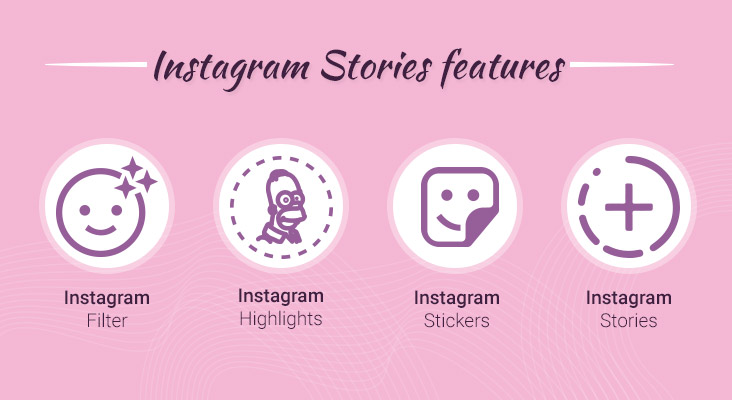 You can also use the highlight feature on your profile to provide better details about your products and services. Also, you can post different types of content in story features like photos, videos, GIFs, boomerang, filters, etc.
Interact with your audience and ask for their suggestions
As a marketer, if you want to engage more audiences in your profile, you can think about various creative ideas and suggestions.
On occasion, you can host competitions and ask for your follower's suggestions regarding the captions, images, posts, etc.; and post the best caption on your profile. This strategy would help you boost your profile and prove to be a source of engagement.
Conduct live session and post IGTV videos
Instagram live sessions and IGTV videos are the keys to run a successful marketing strategy. With Instagram, you can use Instagram Live and IGTV videos to convey your message or display your newly launched products and services to your audience.
Whenever you start with any live session on Instagram, your followers are notified about your presence, and they can join you. Being on live session, remember to interact with your audience the maximum. Some of the ways to increase more followers using Instagram live is through; launching new products, sharing your business events, hosting Q/A round, etc.
Monitor your growth and do competitive research
To succeed on Instagram, you need to be consistent. As a marketer, your focus should lie not only on gaining Instagram followers but also on appreciating your existing customers. Use Instagram insights and analytical tools to keep track of your post engagement, profile visits, and competitive analysis.
Besides this, with the Instagram Business profile, you can access an Instagram Analytics dashboard that will provide you with free insights.
Build your Instagram profile to drive your business successfully
The best strategy to be successful on Instagram is to be socially active and be trustworthy. Having a successful posting on social media needs you to represent your business in true colours and win over your audience's attention. Utilize this possibility to sell on new social media channels through Facebook listing partners that will help you sell effortlessly across the platform. Have some questions, drop down your comments below.
The post How can you gain more audience on your Instagram profile? appeared first on CedCommerce Blog.