With shopping moving online, it's not new to see businesses opting for a broader platform to increase their product discoverability. Businesses of all sizes are looking for ways to move online and boost their brand presence efficiently in less time.
Joe Model is one such independent business in the United States, dealing in handbags and luggage products. The founder of Joe Model, Mr. Yukai Wang, aims to sell products that are both rich in quality and affordable. He has established his business on Facebook Marketplace, intending to grow his customer base. As our client, we are delighted to see our customer's growth on an evolving social platform that has turned into a commerce hub. So, let's dive down to discover his journey to Facebook Marketplace with us.
The ethos behind creating a Shop on Facebook
Joe Model wanted to tap into the world of conversational commerce. Knowing the United States as a birthplace for the eCommerce giants like Amazon and eBay, Mr. Yukai Wang saw the opportunity to capture the customer's attention with everybody's favorite Facebook. "The idea to sell on Facebook Marketplace was not random. Facebook has always been a platform for connecting people. My business needed a wider audience reach, and Facebook has the ability to target more people based on their interests. This shook me up to make this move." Says: Mr. Yukai Wang, the owner of Joe Model.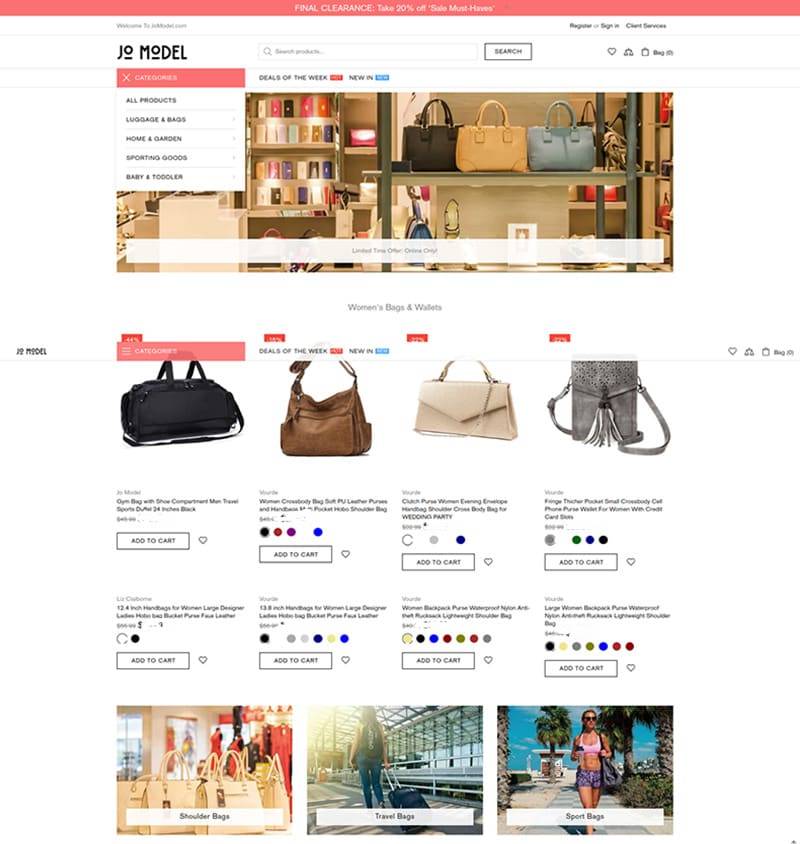 By immersing his business in women's handbags, and different fashion accessories; Mr. Yukai Wang has already set his foot in the eCommerce fashion business. The primary motivation that drove him to establish Shop on Facebook was to have a holistic business growth; and help buyers leverage a satisfying shopping experience with the in-app checkout.
But as it is said, not everything comes in glitz and glam. Similarly, the sudden outbreak of COVID-19, like everybody else, restricted him from growing his business. The shopping was majorly shifted to the necessary items. Compounding this shift in business was a challenge specific to his flagship products as there were low sales in fashion categories. Looking at the current scenario, Mr. Yukai Wang realized that he needs to do more than just selling fashion accessories. Dedicating his time to related product categories like exercise bands, kitchen dinings, etc., allowed Mr. Yukai Wang to open up to a new customer demographic.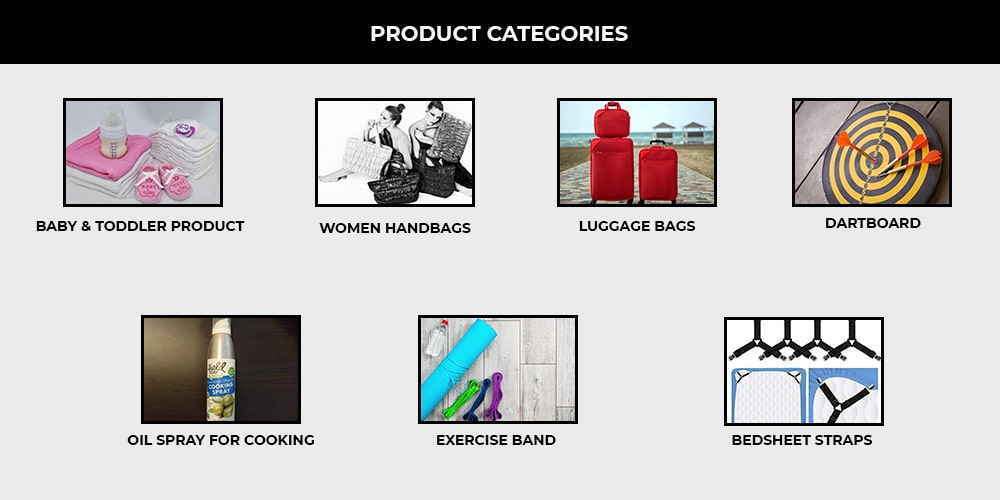 Free traffic on Facebook Marketplace
Every merchant has some expectations from a marketplace that encourages them to get their business to a new platform. Likewise, Mr. Yukai Wang wanted to expand his sales channels beyond the company website to reach more potential customers and convert his usual connections over the platform into buyers. "As a merchant, I am full of expectations from Facebook. When you are a retailer, your spontaneity with the products really matters. You need to adapt to the audience's demand. Thus, I prefer a marketplace that provides free-traffic and eases the selling process."
Getting the business on Facebook and Instagram, where the customers are already connecting is the next step in eCommerce for the retailers. To leverage this experience; brands usually get cold feet by the efforts it requires while overlooking the extraordinary benefits; which the evolving eCommerce entails. However, to reduce the workload, businesses of any size needs assistance. This took Mr. Yukai Wang to Facebook's very own "Listing and Marketing Partner – CedCommerce" as his trusted source.
Taking CedCommerce as its eCommerce service provider
"Being a Shopify merchant, at first, I couldn't get hold of any of the solutions that could ease my selling process across the Marketplace. There I came across CedCommerce through the Facebook marketing partner's site. It is when I started to leverage the features of Facebook & Instagram Shopping."
The Facebook & Instagram Shopping App assists you right from the account creation to the onboarding process across the Facebook family of apps. Having said that, through the app, Mr. Yukai Wang was able to seamlessly upload his Shopify products in one go on Facebook Marketplace and manage all his orders efficiently from a centralized dashboard.
Talking about his experience with Facebook & Instagram Shopping App, Mr. Yukai Wang had a positive response. Besides synchronizing his Shopify inventories with Facebook products, he was able to reprice his product prices across both the platforms; and get the customer's attention at a much faster pace by enhancing his product catalog with the additional attributes. He added several attributes like color, style, pattern, material, age, and much more. This feature of the app has made it easier for customers to browse his products by using varied filters and recommendations.
For a merchant, having constant customer support services is often a turning point. During the early days of his business journey, Mr. Yukai Wang connected his five Shopify stores with Facebook Marketplace through listing partners. To simplify the selling process, Mr. Yukai Wang chose CedCommerce. "Collaborating with CedCommerce has been a perfect experience for me. The Facebook & Instagram Shopping app has allowed me to do my business effortlessly. I could seamlessly manage my business across both platforms. Besides, the customer support has been phenomenal. I have been regularly assisted by Phoenix, which has helped me to get services conveniently."
The future of commerce is unified
In today's world, it is impossible to think of retail as a separate thing. You need to bring your store in front of your customer and attain their attention. For this, having your business on different platforms is essential. Helping you in the process, CedCommerce is tremendously working forward to provide a hassle-free selling experience to the seller.
Across the board, this strategy of connecting with customers through Facebook has helped Joe Model scale his business. Since connecting to Facebook Marketplace has opened the doors for various opportunities; Joe Model was successful in targeting a broader range of prospective customers, which drove him the incremental profits. Mr. Yukai Wang also noticed that few slow-selling products began moving briskly once listed on Marketplace. As people actively looked for the new items, the engaging product listings helped gain shoppers' attention on the merchandise and increased the brand's performance across the platform.
The brands like Joe Model continued to strive forward with the aim to establish customer relations, merchandising products on Marketplace, and providing a frictionless shopping experience to the shoppers. With Facebook and Instagram Shopping app; Joe Model intends to get hold onto a wider custom audience, increase its business growth, and provide the best fashion experience to the customers through its services.
The post How Joe Model used Facebook & Instagram Shopping app to outgrow its reach on Facebook Marketplace appeared first on CedCommerce Blog.