The presence of your best ecommerce B2B marketplace website will create a greater positive impact on businesses. This outcome is possible as it is regulating major challenges that every corporate procurement department being the B2B buyer, faces – ensuring adequate supply chains. These B2B buyers easily identify the right suppliers for themselves with simple and transparent transactions. Such reasons of enterprise inclination on B2B marketplaces led to the B2B e-commerce market size to cap at the US $6.69 trillion in 2020. This industry will expand at a CAGR of 17.5% between 2020-2027.
The consumer penetration on your B2B marketplace makes it successful as you are able to complete your goals, meet sales targets annually, generating revenue, conversion rates are increasing, and much more. You feel proud for yourself that you have proved your capability to create a B2B marketplace website business empire that is continuously flourishing.
Steps to start a B2B Marketplace Website-

The growth potential of B2B Marketplaces
B2B marketplaces involve their own set of challenges that can be easily overcome. From handling complex order processes to engaging with your sellers and buyers, a lot goes into managing a B2B marketplace. But, there's no doubt that your business will benefit from having a greater presence online.
Amazon Businesslaunched in 2015 recorded an addition of 2 million customers and sellers across the globe in 3 years. Why are these B2B marketplaces growing rapidly? Well, CNBC says that Amazon Business' growth is responsible for several competencies. Some of these competencies are-logistics, loyal customer database, and technology infrastructure.
Similarly, due to ease of doing business online that enabled automated tracking of inventory and order management, and payments, the B2B e-commerce industry is going to expand to $20.91 trillion by 2027.
So, this industrial growth in B2B ecommerce makes aspiring entrepreneurs wonder- how to start a B2B marketplace website?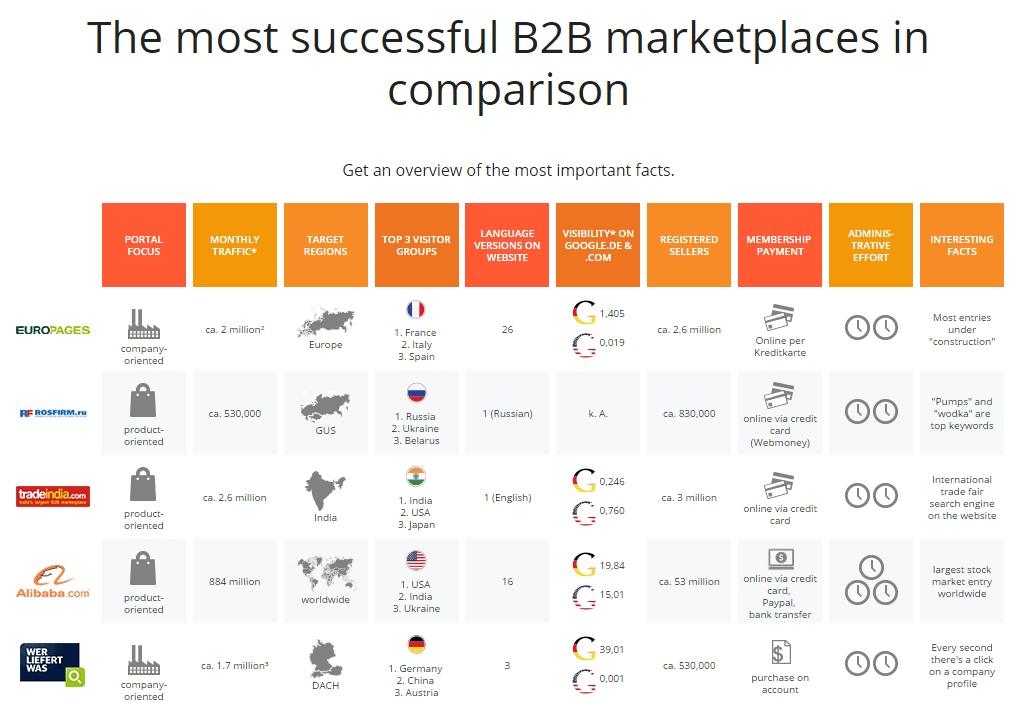 Create a B2B marketplace website in 11 steps
Great product offerings, price comparisons and many other facilities due to multi-vendor features make B2B marketplaces truly global. Create a B2B marketplace of your own and inculcate these features in the following eleven steps.
Read the complete list of B2B marketplace features here.
Step 1- Determine your goals and objectives
A Hubspot study states that 70% of companies having more than 10,000 visitors generated revenue that surpassed their goals. These companies have fixed their revenue or visitor goals and are successful in achieving them.
Thus, to start your B2B marketplace website setting business goals is extremely important before realizing your dream to create a B2B marketplace website.
Sorting what you want from your B2B marketplace business will help you plan the techniques for achieving them. It helps you analyze how much you have to work upon your B2B marketplace.
To determine your B2B marketplace website goals, you can use Objective and Key Results(OKR) tools. Many companies like Amazon and Spotify are using OKR tools to specify objectives and measure end results. By using OKR tools, you can track your website's progress and encourage more engagement in completing tasks for achieving goals.
Get B2B basic marketplace package.

Step 2. Understand the journey of buyers on your B2B marketplace website-
Your B2B e-commerce marketplace will be successful solely because sellers and business buyers and their experience is influenced by the experience you deliver and the products you sell. So, create a B2B marketplace website that influences their decisions in the first place.
For such an upright design, understand the needs of buyers and sellers, product specifications they value, and also their abilities and limitations. Buyers are very careful with their buying journey. They review their budgets and even consult their team-mates. Overall, their buying journey consumes a great amount of time.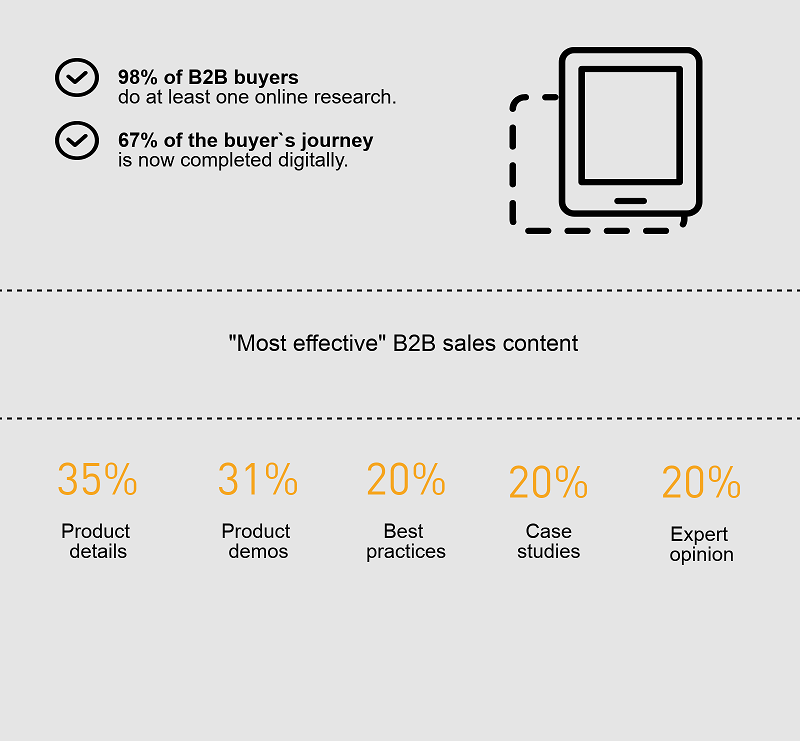 For an interactive website that does not waste the time of buyers, it should-
Have useful content that has complete product details, reviews, and benefits.
Your ecommerce B2B marketplace website should be free from bugs.
Have good navigation that allows buyers to quickly find products.
Content should be accessible even for people with disabilities.
Have security features for buyers and sellers to trust and believe in you.
Moreover, know the buyer and seller personas to start a B2B marketplace website for them with an interactive UI from-
Case studies by your competitors.
Market research to understand customer preferences.
Ratings and reviews on other B2B marketplaces selling products in the same niche.
Join industry associations where B2B buyers are being discussed the most.
Step 3- Decide business models for your B2B marketplace.
While you create a B2B marketplace website, select any or all of the B2B business models that seem beneficial for your business. Several B2B marketplace scripts enable your selected business revenue model and even offer customizations according to the latest requirements. The different business models to start a B2B marketplace are-
Commission model
The commission model involves less investment on the part of admins. They gain revenue through every transaction that takes place on the B2B marketplace. Sellers pay them a percentage of product sales that happen in their seller shop. This type of business model is common in both B2B and B2C spheres.
Subscription model
In the subscription business model, sellers pay and subscribe to marketplaces monthly or annually. Many marketplaces often ask even buyers to pay and subscribe to avail of some additional services. Also, sellers find new customers easily if they subscribe to marketplaces. But, marketplaces put efforts such as quicker delivery or discounts into encouraging both the sellers and buyers to subscribe to their marketplaces.
Listing fee model
This business model suits marketplaces that are selling expensive products. Such marketplaces charge sellers for every product they upload. A B2B marketplace, Mascus is practicing this business model to sell heavy machinery.
Lead fee model
A hybrid of the listing fee and commission model. Here sellers either pay for every sale made or when they get a lead. This business model promises profits in case of dealing with long-term buyers.
Start a B2B marketplace on these business models that are capable of hastening its growth.  

Step 4. Design an effective B2B marketplace website interface for buyers.
B2B buyers browse and close deals quickly because they run short of time. Therefore, your B2B e-commerce marketplace should comply with their busy schedules. Start a B2B marketplace website with a design that loads content faster and produces their requested information.
Popular B2B marketplace websites with responsive website designs address all these concerns of buyers. They have an easy design and layout that buyers love exploring. These websites have an intuitive interface on all pages, are responsive, and load content faster. Content loading within three seconds does not drive away customers. Pages that load within 2 seconds have an average bounce rate of 9% while pages that load in 5 seconds increase bounce rate to 38%.
For these purposes, SAAS or open-source B2B ecommerce software platforms form the base of B2B marketplaces. Some entrepreneurs choose SAAS because they are ready-made and do not need customization. Others choose open-source to modify features according to their requirements. Some of the platforms are Magento, Shopify, WooCommerce.
These platforms give the look and feel of B2B marketplace websites with the help of several integrations and extensions from third-party companies. They provide B2B marketplace features like-
Sliding images of featured or trending products like Berlin packagingone of the largest suppliers of containers in the US is having. This feature gives a clear view of products on your B2B marketplace.
Navigation that B2B shoppers can easily locate products from an extensive catalog.
Faceted search box to narrow down the search by filtering products-based attributes like material type and color.
Request to quote or request a sample of products facility.
Facility to upload product photos in high resolution to enhance the online shopping experience.
Facility to integrate a number of payment options.
Moreover, B2B marketplace websites often educate buyers. It has videos and blog posts on how to use products, offered services, measurement guides to create an informative B2B marketplace.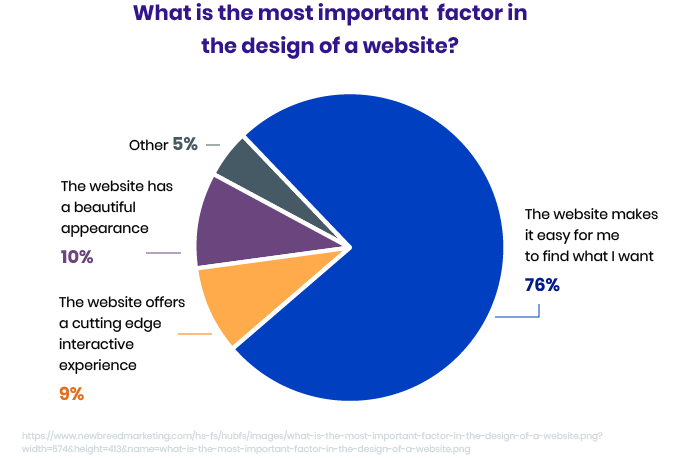 Step 5- Integrate seller facilities in your B2B marketplace website.
Sellers on your marketplace ensure a smooth supply flow of products to business buyers when they are able to provide endless products or services options for buyers to select satisfactorily. Besides, they are also offering convenience through next-day delivery for which they are willing to pay a premium amount. Even mobile apps improved the marketplace facilities for sellers.
Thus, B2B marketplace facilitate sellers and grow their business with-
Advance Product Creation– B2B marketplaces have the provision of advanced product creation through which sellers upload any type of their products and manage their inventory seamlessly. They are even able to cross-sell and up-sell products.
Separate shop page– The marketplace creates separate web pages for every seller. They are displaying all of their products, reviews on those products and even the sellers and other details on their dedicated web page.
Upload products in bulk– Sellers upload products in bulk and even remove them according to their convenience.
Managing orders and invoices– They easily accept orders and create invoices along with panels to track the shipping status of their products.
Quotations– Sellers can even accept or reject quotations from any buyer.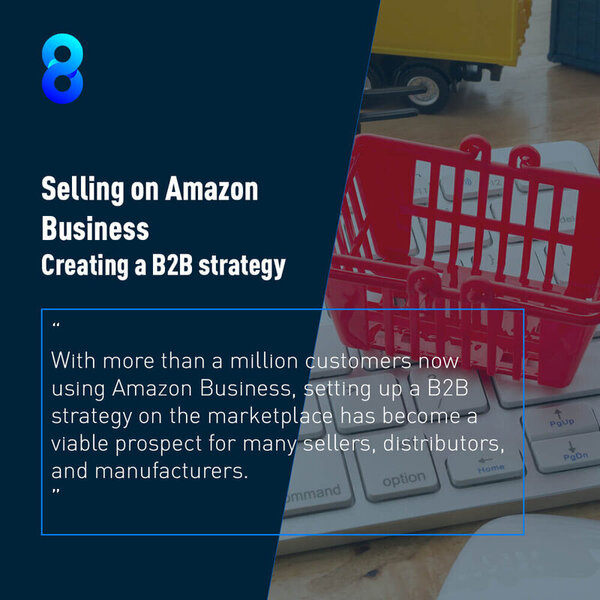 Step 6. Integrate payment methods for B2B transactions.
Payments in B2B marketplaces are different from B2C ones. Buyers pay on B2C platforms in not more than a minute. Whereas, in the B2B marketplace, payments take place within 30-90 days which is a long time.
Payments are done lately due to a number of factors. Some of them are-
Agreement to terms and conditions between you and your buyers.
Completing the procedure of voluminous product supply.
Extensive expenditure due to bulk ordering.
Approvals from the team of buyers.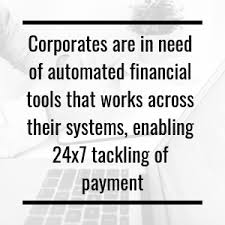 Taking all these and other factors into consideration, B2B marketplace websites integrate payment methods suitable for every B2B buyer. They use both traditional and online payment options. Integrating all of these options in a website streamlines the transaction and makes payment processing easier while maintaining records of invoices in their systems. Payment methods to integrate while you start a B2B marketplace are-
1. Wire transfers– Wire transfers do not take more than a day to transfer money and come in handy when fund transfer is needed immediately. It is the payment method of transferring money from one bank account to another bank account. Bank workers acting as middlemen process payments electronically between the two accounts.
2. Automated clearing house (ACH)– B2B buyers feel ACH-transferred funds more convenient than wire transfer. Though it takes more time but is safer than wire transfer. It also costs less than the wire transfer. Wire transfers charge a $20 to $100 transaction fee and transferring through ACH is free or bears minimum costs.
3. Paper checks– This is a traditional payment method and is now being used in online B2B business.
4. Paypal– PayPal is an online payment service provider. Any B2B marketplace merchant with a low budget can afford it. It only charges a small percentage of every transaction on your B2B marketplace website and does not charge sign-up fees monthly. Paypal is known for its high-security standards as it is having an intelligent fraud prevention system. Millions of buyers trust Paypal because of its security. It had 361 million active accounts in Q3 of 2020.
5. Transpay– Transpay is reliable exclusively for online international transactions. It supports transactions of over 60 currencies, satisfying buyers of every nationality. Overseas transactions using Transpay are much cheaper than bank or wire transfer. Using Transpay diminishes the need for using a bank or wire transfer.
6. Credit cards- B2B marketplace businesses are gradually switching to card payments because it streamlines online transactions, is secure and is transparent.
Wholesale merchants include these B2B payment methods by purchasing payment integrations from the B2B marketplace platform service providers.
Step 7. Manage your B2B orders efficiently.
Managing orders on a B2B marketplace is not easy as your marketplace needs to prevent delaying orders, tracking shipments and orders. Even it has to meet the expectations of buyers for obtaining complete information.
Order management software(OMS) like standalone software and e-commerce with order management features makes processing orders easy. These software support facilities like financial management, warehouse management, and logistics. Their benefits are-
Centralized view of orders.
Instant inventory updates.
Process hundreds of orders every day.
Regulate inventory overselling.
Improve customer lifetime value.
Provide complete product description.
Gaining their confidence in on-time delivery.
The order management systems support B2B buyers who lack time and procure essentials for their companies in a jiffy. Thus, for these reasons, they facilitate-
Repeat orders– B2B buyers can repeat the same orders initiated previously. Repeating orders minimizes the task of entering the same information again and placing them quickly.
Saved order list-Create orders from the previously closed orders. Previous orders are listed on a separate page.
Quick order– In quick order, buyers type the product name or its SKU number in the search text box and add the product to the cart directly. This works for your long-term clients.
They also often become your long-term customers to maintain a supply chain from your marketplace only. Include sophisticated order management systems to streamline orders while you start a B2B marketplace.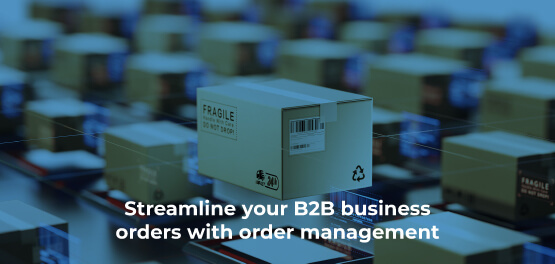 Step 8. Induce extensions for shipping services.
As B2B orders are huge in quantity, they cannot be shipped in parcels that happen in B2C e-commerce. For such bulk orders, the best ecommerce B2B marketplaces ship their products via freight shipping services offered by carriers such as FedEx and UPS.
Due to freight shipping and many other factors such as handling fees and delivery to multiple locations, B2B marketplaces employ a number of shipping options and integrate shipping extensions in their websites.
These shipping extensions reduce human errors and cut-short the duration of delivery of B2B products to clients. Shipping options to carry out efficient order fulfillment processes are-
Split shipping– Your business clients often need to ship their orders to different locations. Thus, the split shipping method allows them to separate their orders and send them to their desired places.
Custom handling– These shipping extensions display shipping details like delivery and other miscellaneous charges. Buyers can then decide whether or not to proceed with the shipping details produced before them.
Step 9. Buy a domain name for your B2B marketplace.
A domain name is an integral part of a B2B marketplace because buyers recognize it from its name. Thus, choosing a domain name is an important decision marketplace entrepreneurs face. Impressive domains have-
Short names– Short names reduce the chances of mistyping and are easy for people to remember. A minimum of 3 syllable names is recommended.
Avoid hyphens– Adding hyphens, signs, and numbers confuse people and do not easily remember.
Relevant to your business– Names related to business talk much about your offers.
Keep it unique– Make sure no one else is not using your domain name.
Keep appropriate extensions– Keep the extensions indicating the category of your B2B ecommerce website. They also define your target geographical area. For example, if your business is for a particular country, say, India, then your extension should be '.in'. And if you are serving the entire world, then keep the extension as '.com'.
Create your B2B marketplace with a B2B marketplace pro package.

Step 10. Spread your B2B marketplace's name.
How will your target audience find you as you start a B2B marketplace? It's obvious, they will not come to know about your online B2B business by some magic. You have to put the effort into spreading your word in town. How will you do it? How will you attract your target potential customers?
Your marketing strategies act as the backbone of attracting them to your website as 67% of buyers say that their buying journey is conducted digitally. These essential marketing tactics will steadily drive conversions on your website-
Optimize your B2B marketplace website for search engines- Responding to the above question- how will your target audience find you, its answer lies in search engine optimization. You can conduct on-site and off-site SEO. While conducting on-site SEO, find out the keywords that are related to the concept of your website. These keywords communicate your website to search engines. On the other hand, track links of your website that are attached to other pages outside your website.
Product-per-click(PPC) ads– Get your content visible to relevant users through advertisement platforms. These platforms will charge you for every click but will improve your brand's visibility. That is why this strategy is called product per click. This tool is powerful in increasing awareness about your B2B marketplace brand and generating leads.
Social media- Create Facebook, Instagram, Linkedin, and other social media pages of your B2B ecommerce website. People look for new service providers more on these social media channels than formal referrals and recommendations. Thus, creating the best ecommerce B2B marketplace page and posting information related to your business brings you potential leads.
Email marketing- Sending emails to existing B2B stakeholders their favorite product recommendations or running offers and discounts.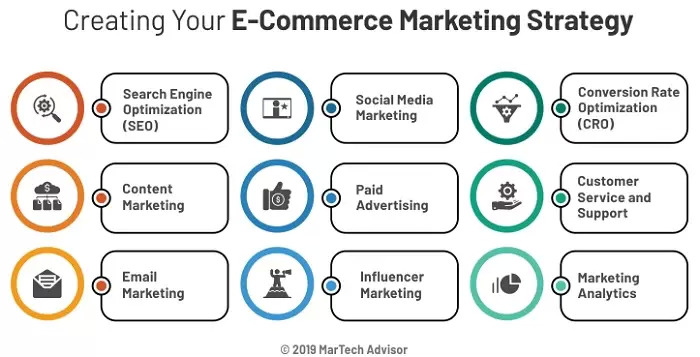 Step 11- Set key performance indicators.
Employing key performance indicators(KPI) after you create a B2B marketplace website helps you analyze segments that are contributing to it's growth. This includes the measurement of ROIs you are getting from your business. You will also get to know areas that are responsible for drowning your sales percentage or being hurdles in goal conversion.
There are three important KPIs that especially need tracking from you-
Sales Performance– The best ecommerce B2B marketplace businesses track their total sales made per user on visiting their websites. They find out the percentage of sales expressed as sales conversion rate. This percentage indicates if your website needs conversion rate optimization(CRO) which simply involves tactics to strengthen the sales funnel.
Customer Lifetime Value(CLV)- CLV is one of the primary KPIs that measures the relationship of customers with your website. It records the average amount of transactions they conduct on your marketplace, the frequency of orders they made, the type of products they purchased the most, and other attributes.
Website traffic– Keeping an eye on the traffic your best ecommerce B2B marketplace website receives increases the chances of more leads and hence new customers, thereby improving your conversion goals.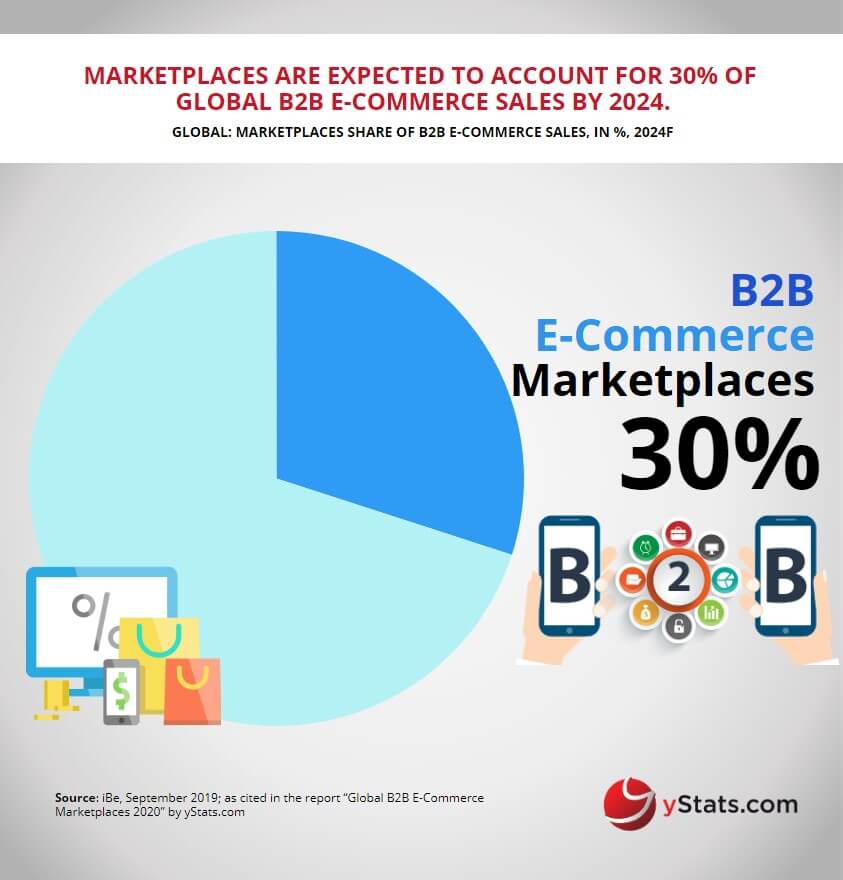 Conclusion
Do you find this guide useful? Now, do you believe that creating the best ecommerce B2B marketplace is not a difficult task anymore? If not, then follow these simple steps and bring your best ecommerce B2B marketplace. Even if you do not have one, you can still create a B2B marketplace website and experience a steady flow of profit in a short span of time.

The post How to create a successful B2B marketplace website? appeared first on CedCommerce Blog.