Are you eager about how to sell on lazada by increasing product visibility as a result of ranking it higher for potential search queries by customers? Well, It is possible to become a top seller on Lazada irrespective of being a new seller. You need to have a better understanding of the target market and SEO techniques that work for Lazada.
Here we will decode the science behind what makes your product stand out based on SEO and how sellers can optimise the product to be preferred by Lazada. Therefore, it gets easy to be ranked ahead of every other product in the same category.
Moreover, 70% of products sold on Lazada result of direct product search in Lazada search bar. Therefore, it makes a lot of sense to get your product found at the top of page 1st for several different search queries.
Remember the important sales days to sell on Lazada are
| | |
| --- | --- |
| 6.18 | Big Sale Day which falls on 18 June |
| 9.9 | Festival which falls on 9 September |
| 11.11 | Singles Day which falls on 11 November |
| 12.12 | Day which falls on 12 December. |
The sales these days are beyond your expectations. You cannot rely on only manual mode to earn a high chunk of sales and if you do, you are losing the opportunity to seek attention from millions of customers. This way you might be left behind your competitors will join the league of top sellers on Lazada
Make Selling on Lazada Easy Like Never Before
Often the newbie sellers on lazada are concerned about how to scale business to the next level and keep the revenue growing. But the purpose of how to sell on lazada is getting your product discovered by millions of Lazada customers is not rocket science. All you need is to ensure enough additional value to put an end on your low conversion rate. Moreover, it could be a significant reason for boosting sales.
How to Identify and Implement – Best SEO Practices from Lazada Top Sellers
Finding a competitor is necessary before learning from it. You can find your true competitor by looking into three basic criteria of products that are feature, price and form.
Now your competitor is identified. Next step is to find out keywords by closely examining products. As show in below images
Remember, customers must be your unconditionally top priority and you should never forget it to enhance customer experience. Above all, It will ease your how to sell on lazada journey .
After all, a message from a customer is also an opportunity to communicate benefits and leverage it to show him you are continuously working on their concern. Hence you can suggest the best products. Therefore, it becomes easy not only to sell more and earn customer loyalty.
Simply registering on Lazada won't fetch you plenty of sales. It is absolutely necessary to keep eggs in multiple baskets. It is necessary to ensure you have multiple ways for driving quality traffic on your site.
Email marketing is one such highly successful mode to engage your customers with personalised marketing strategy. Before heading to collect emails it is important to know to avoid getting banned from Lazada. The key is to collect email before sale is made on Lazada.
SEO Lesson (Tried & Tested) to Learn from Successful Sellers on Lazada
Here are some best seo practices implemented by top sellers on Lazada. It helps them ensure they remain ahead of the competition.
Include all the variants of products like color, size, features. It makes product rank high for search done using a particular search term (a feature or benefit associated with product).
A good number of customers search products using the features or property of the product. Hence, upon adding keywords that fully describes the main benefit/feature of the product will ensure the product is optimized for those searches.
Find the relevant keywords by typing the 1 letter at a time. You will see a lot of recommendations. These recommendations are among most searched (volume wise) queries by customers.
List down top 10 keywords and place them in your product title and description.
If your product is available in various versions be it in terms of color, size, gender or more. You must describe it in the product title. It will educate the customers about variants with differentiating features.
Image Credit: Lazada.com.my
Keep your product description in bullet form. Describe all benefits and include keywords naturally without making it look spammy.
Upon applying these you can ensure your products are SEO optimised and have the highest possibility to appear to your customers.
SEO is Simple – Here is Example
In this example you can learn how most of the searches are performed. You can leverage it to increase product visibility of products.
Customers want to buy the latest android smartphone. He enters the search query 'android 10 smartphones'.
Customer is searching for product with specific quality, so he used long tail keywords, Now products appear.
Some products at the top are visible and rest are visible upon scrolling.
See in below pics and you can identify that first image is most appropriate in terms of matching the search query.
Image Credit: Lazada.com.my
The leftmost image is deemed correct by customers. He enquires more by looking into product details.
If he finds a description in easy to understand language with details about specific features used in search query then customers go for product purchase.
Image Credit: Lazada.com.my
Good SEO optimized product
Image Credit: Lazada.com.my
Image Credit: Lazada.com.my
Bad SEO optimized product
Image Credit: Lazada.com.my
Image credit: bkacontent
Biggest SEO Takeaway for Lazada Sellers
It is very essential that you must know every potential customer will use (in majority of cases) long tail keywords or 3 to 4 word search query to get what he is actually looking for. Hence, optimising for long term keywords will always fetch you customers who are serious about buying the product. You must always keep it in consideration to ease your how to sell on Lazada journey.
Lazada Ranking Algorithm – You Need to Know This
You have included keywords in your product title and description. Lazada considers sales in the last 30 days and 7 days as strong ranking signals for ranking products at the top. You should focus on promotions,(link) and discounts to amp up your sales figure. Therefore you have a better chance to be ranked high. Learning from resources dedicated to Lazada sellers will enhance your ability to survive the competition easily.
| | | |
| --- | --- | --- |
| ID |    Search Rank Factor |  Weightage (1-10) |
|  1 | Product Title | 9 |
| | | |
| --- | --- | --- |
|  2 | Product Description | 8 |
|  3 | Last 30 days sales | 7 |
|  4 | Last week sales | 7 |
|  5 | Conversion Rate | 6 |
|  6 | Seller Rating | 5 |
|  7 | Fulfilment by Lazada | 5 |
|  8 | Product Reviews | 4 |
|  9 | Is Official Store | 4 |
| 10 | Category | 3 |
| 11 | Brand Name | 2 |
What next After Implementing SEO Best Practices
SEO never disappoints but knowling the next step will further boost your conversion rate and help you develop long term business relationship and enable smooth customer experience
Assortment
Sell products in different categories and various models of single product in the same category. Therefore, you have more than one product competing for a particular search query. Several versions are more likely to impress customers than a single product even if it ranks at the top of azada search engine.
The more trending product you include in assortment means quickly your sales graph shoots up.
Promotional offers
Keep a tab on high demand products and be first to offer a discount on it. customers will never deny product on discount especially with an offer on it
Correct Classification
Always input only the exact attributes of the products to make it results in accurate classification of the product. Therefore, customers need not spend time searching for products. Remember customer experience is ruined when he spends too much time to find products on a single website.
SKU is Important
More SKUs are directly proportional to high product visibility. Customers are always in the mood to explore more varieties of products. Hence with more SKUs provide better customer experience. Multiple SKUs is a must for top trending products.
The more SKUs, the more you can satisfy your customers' shopping needs and better drive traffic. (Hot sales category uploads multiple SKUs works better).
Free Shipping
Amp up your SEO efforts by catching the attention of visitors with free shipping. 8 in 10 visitors are definitely lured by free shipping. Impressing visitor with free shipping is nothing less than an excellent way to welcome new visitor on the website
Despite low price you might be losing sales to competitors due to free shipping. 
Sufficient Inventory level
Inventory can make or break the deal. It is crucial to customer experience. Customer demand might be abrupt sometimes but lazada sellers can face it with a reserve inventory. Reserve inventory will not only help you serve customers but save you from the embarrassment of denying a product at the last moment.
How to sell on the Lazada journey might slow down significantly due to insufficient inventory levels.
Excellent Seller Rating
A high seller rating is bound to fetch you more customers. In order to simplify how to sell on Lazada journey, sellers weekly operational report. It gives insights about what needs to be optimised for attractive seller ratings
SEO brings a lot of new customers to your store but the journey doesn't end here. The three important things a Lazada seller cannot take for granted especially if goal is to improve customer experience are pricing strategy, product listing and product packaging.
The Right Approach to Develop Pricing strategy for Lazada
Your focus must be on Profit Margin Putting prices that are very low just to get some quick sales means the customer expects you to further lower your prices. This will not work in the best interest of your business.
What makes your store special ? – It is important to know what makes your store stand out,
As a seller on Lazada, the unique can be unique items, excellent customer service, well written product details or anything else. In order to stay afloat in all time high competition, it is necessary to be creative while crafting your store promotional strategy
Pro Level Product Listing will Keep your Conversion Rate Always High
An excellent product listing is capable of converting visitors to customers. Incorporating persuasion triggers of scarcity and urgency works in favour of sellers. Often due to fear of missing out customers tend to buy products that are about to go out of stock.
An excellent way is to make your products display limited editions on images. Therefore if you do during festive season means your conversion for that product will sky rocket.
Product Packaging approach to Boost CTR
Are you ensuring that your approach for product packaging is absolutely next to none.? You can make products stand out using bright colors.
The words must be clear and important words must be bold and larger than rest. Sellers who use an eye-catching image on packaging and use it in their ads, get a better CTR.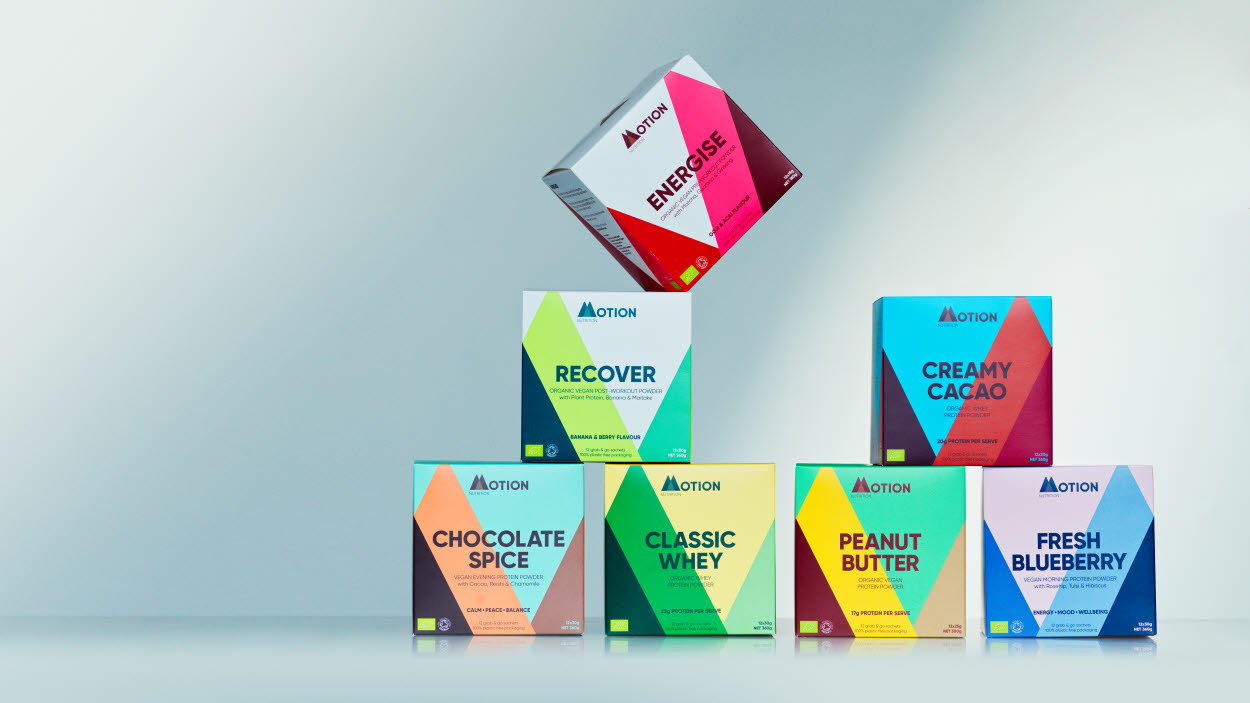 Image credit: iggesund
New Seller on Lazada – This is What You Should Never Miss
Often new sellers are eager about SEO optimised listing but it alone won't fetch them much needed competitive edge.
A new seller on Lazada is prone to some of the mistakes. These mistakes can be fatal if done again and again. Here are a few points that need to be considered for the benefit of the seller.
Thoroughly read the seller guidelines and strictly adhere to it. It will avoid product rejection and make marketplace easily manageable
New sellers must start with rules regarding permissible and not permissible products on Lazada.
Another reason for seller account suspension is directing customers from Lazads to your online store for product purchase
Lazada is very strict in this regard and detects it without delay. Asking Lazada customers to shop on your website is definitely a bad decision.
What Newbie Lazada Sellers need to learn about Good Listing an Bad Listing
A crucial phase of easing your how to sell on Lazada journey starts with knowing to distinguish between good listing and bad listing. The Bad style of product listing on Lazada refers to all those practices that eventually puts off the customers. Therefore, he rarely plans future visits to your store.
The Good style of product listing on Lazada encompasses below
Images should carry lots of details. It will help them easily figure out how beneficial it will be, Moreover customers are keen about knowing as much as possible before buying.
Images should be in sufficient quantity to display every angle of the product.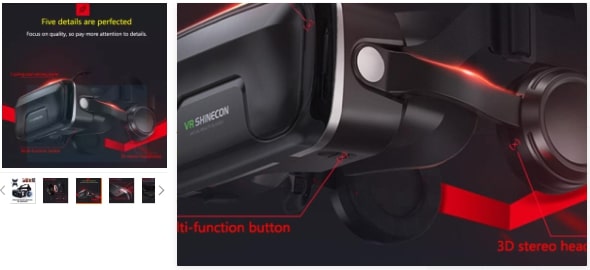 Image credit: lazada.com.my
The high end competition among Lazada sellers means pricing plays a significant role in attracting customers. The catch is to attract customers by setting the product price smartly.
If you set the price a little lower than competitors. It will attract customers who are very budget conscious.
If you set the price a little higher than competitors. Then add some extra features to justify the price point.
Focus on ensuring high standards of rating. Products with high rating and positive feedback by customers are prefered by Lazada over other products. Express delivery and quick response to customer queries will fetch you loads of positive feedback.
Personalised shopping experience won;t fetch you normal customers but it will get you loyal customers. Loyal customers prefer you over any other store.
8 in 10 customers prefer online stores that provide personalised offers.
How to leverage potential of Facebook for High Conversion Rate
Your target audience can be found on Facebook for sufficiently long time on a daily basis. You can observe, study and analyse the target audience to decode their buying behaviour in a more efficient manner.
This way, you can easily find answers to below questions
What products are most popular among your customers?
The best time when customers are most active on Facebook?
Which content type is best in terms of attracting customers of a specific demographic?
Right answers to these questions takes you closer to the customer's real expectations and your how to sell on Lazada journey becomes smooth.
Next comes identifying the interest of your customers. Moreover, when you are sure about what makes your customers stick to your facebook page, then you can easily enhance it and make your content highly convincing.
Facebook's audience insight and Analytics tool will fetch you essential data to segment customers and gain in-depth details about customer likes and dislikes.
The Next important step is consistent posting but without any compromise on quality. Customers will remember you when you reach them quite often. It will result in more engagement and high chances for directing them to your lazada store.
Videos, polls, infographics, and blog articles are the best suited content form to be shared on facebook. Therefore, you have an excellent opportunity to establish your brand on Lazada.
Optimisation of Conversion Rate can be summed as below
Call to action button must be too irresistible to go unnoticed.
Answer the most likely query of customers in your product description.
Inventory is sufficient better would be automated management.
Clearly and concisely highlight the return and refund policy in easy language
Good to Know points to Ease How to Sell on Lazada Journey
Product packaging shouldn't be taken for granted. It also represents your brand and a well packed product will give a very positive first impression.
Lazada is strict in respect to not leaving an incentive note in the package to convince customers into giving good ratings on your site and directing them on your site. A thank you note will be more beneficial, try inserting one in the package box.
Give your products a push towards higher visibility by enrolling for Lazada PPC from Lazada Seller Center at a fixed price. It will benefit you by diverting customer attention on your product from competitor's store.
Good SEO will fetch you lots of target audience and many of them will visit your store very first time. You can convert these visitors into customers by creating a personalised online store. Customers prefer to stick to such a store sufficiently long and give you an opportunity to spark long term relationships.                                                                                                                                                                                                                                                 


How to engage the target audience with a customised store?

Customers love to be emotionally associated with a brand, it gives them the feeling of their feedback being valuable. Therefore, you should share video testimonials, brand vision and your efforts to make the customer journey easier.
Lazada Store Followers – Your Secret Weapon to Stay Ahead of Competitors
Lazada store followers help you find out how relevant your store is to customer needs and are your marketing techniques capable of convincing customers. Moreover, it gives opportunity to be in touch with them.
How to build up your Lazada Store Followers
Personalisation always works 
As a seller you get numerous number of  inquiries via Lazada messaging feature. You can start the conversation discussing about their needs and what you have for them. Above all, it builds up a personal level communication so  it gets easy to inspire them to follow your business page. Above all, they will remain updated with latest products and offers. 
Leverage Social Media Groups 
One of the effective techniques is to extend the outreach of your store by growing  followers organically. Therefore your  brand awareness takes a boost at an exponential rate.
Drive Paid Traffic To Your Lazada Store
Focus on paid advertising campaigns that requests customers to follow your store. You need to create and set landing page to find how many visitors turned to followers.
Conclusion – How to sell on Lazada is Easy
These SEO practices for lazada sellers will collectively work towards the most important single objective of facilitating excellent customer experience. In order to ensure no stone is left unturned for boosting sales, along with SEO it is equally important to have a close eye on what competitors are doing (offering).
Above all, you are well versed with practical tips to get more visitors and turn them into customers or repeat customers. Therefore, you will be able to accept challenges in your how to sell on Lazada journey.
The post How to Sell on Lazada to Grow Business Outreach using Best SEO Practices appeared first on CedCommerce Blog.