Gone are the days when mobile app development used to be a tricky business reserved only for the coding nerds. With the advancement in technology, it has possible for anyone, not having even the slightest idea of what coding is, to build and design a marvelous appealing, and fully functional mobile app from scratch.
Drag and drop app builders have changed the game of mobile app building forever. Now with a simple click of a button, you can add different components of a mobile app and view the appearance of the app in real-time.
But, not all app builders are effective enough in giving you the desired look. Some come with inbuilt templates with little modifications while in others you can build your app from scratch.
MageNative's brings the best of both the worlds. MageNative's drag and drop app builder allows you to select from a variety of in-built themes and give it your desired look or build your app from scratch. Whatever your choice, you get plenty of features and options to choose from.
Features/Components of MageNative's Drag and Drop App Builder
Available for Shopify customers, MageNative's drag and drop app builder comes with a bundle of features:
1. Fully Customizable Homepage
Fully customize the homepage of your mobile app without having to write even a single line of coding. Simply drag different blocks onto the mobile screen and arrange them to your liking. Personalize the appearance of your app to reflect your brand color, purpose, or style.
You can choose from in-built page layouts or create one from scratch. With multiple colors, buttons, and image options, you can be more creative with your mobile app than you ever imagined.
2. No Coding Needed
Build an app by simply dragging and dropping different components of the app. Absolutely no coding knowledge required. Edit elements of the block like color and buttons by simply clicking on the edit icon and making required changes.
Upload product images from your desktop/laptop and link products/categories from your store. The app fetches all the details of the products/categories from the store.
3. Variety of Blocks
MageNative's drag and drop app builder comes with a variety of blocks that can be arranged in any fashion you like. Some of the blocks are category Circle, Category Square, COllection Grd, Standalone Banner, 3-Product Layout, Product Grid, Collection Slider, etc.
Depending on the package you choose, you get the option to arrange different numbers of blocks in a variety of fashion. Users simply need to drag the block and fit it on the mobile screen.
4. Product Slider and Banner Slider
Product Sliders are moving images that highlight the products in a moving fashion. With Product Slider, you can highlight the latest product arrivals, trending products, or discounted products in your store.
Banner sliders are also moving images, but unlike product sliders, they appear in the form of a banner and are used to attract customers' attention to seasonal discounts, new arrivals, and other offers.
5. Quick Search Bar
Most of the shoppers are specifically looking for a particular product in your store and want to reach it directly. A quick search panel or bar enables them to reach their favorite time directly without having to navigate through different products and categories.
A quick search panel appears on top of the MageNative's app home screen with a visually distinct style and a magnifying glass icon. It can be modified in appearance to your liking. Users can easily enter the relevant product name or keyword to find their desired product.
6. Built-in Themes
MageNative's drag and drop app builder offers you a variety of mobile themes to choose from. Each theme differed in appearance as well as in functionality and is designed to serve the interest of different businesses.
Some of the most promising themes of the app builder include Fierrara, Plium, and Tridin. the themes of the app builder can be modified to your requirements to different colors, buttons, etc. Depending on the plan you choose, you get to modify the theme of your choice.
7. Real-time App Viewing
The app builder allows you to view how your mobile app will appear with the customizations you have made in the app in real-time. You can check the look of your app every time you make changes in it.
With a single click, your mobile app appears on the right corner of the screen and you see the look of your app and make suitable changes in it.
8. Upload Images and Link Products and Categories
Upload images of the store's items on your mobile app and highlight your store's products. Click on the edit icon and upload images of the products/items you wish to display on the app.
Likewise link the products or categories in your store to the mobile app. The app will fetch the data from the store itself.
9. Wishlist
Wishlist enables shoppers to add products in their buckets which they intend to buy, most probably in the near future. The number of products added in the wishlist appears as numbers on the wishlist icon.
Wishlist icons appear on the top right corner of the mobile screen. You can modify the appearance of the icon with different colors, borderline, etc. to your liking.
10. App Publishing
You can choose to publish the app right from the panel itself. All you have to do is to submit developer account details of Google Play Store or Apple App Store.
Once you have given the developer account details and submitted the app for review, it takes somewhere around 2 to 3 business days for the Play Store for app publication. For Apple App Store, it takes around a week. Alternatively, you can provide us your developer account details and we will publish the app for you.
Using MageNative's Drag and Drop App Builder
it is fun to use MageNative's new drag and drop app builder. With simple clicks and drags, you can build your dream mobile app in no time.
Simply drag and drop your favorite block onto the mobile screen. After that hover over the block, an edit icon will appear. Click on the edit icon.
A box will appear with a set of options and you can choose and change color, buttons, fonts, etc. from there.
Upload images of your products and link categories from your store.
Save the changes. You can preview the changes to your mobile app by clicking on the preview button on the top right corner.
Add more blocks and make suitable changes in the same manner.
Conclusion
We understand your requirements that's why we have brought to you the most functional and easily accessible app builder. And guess what you can access and try the app builder for free during the trial period.
So, what are you waiting for? Book your demo now and start building your app in no time.
For any queries, you can contact us here.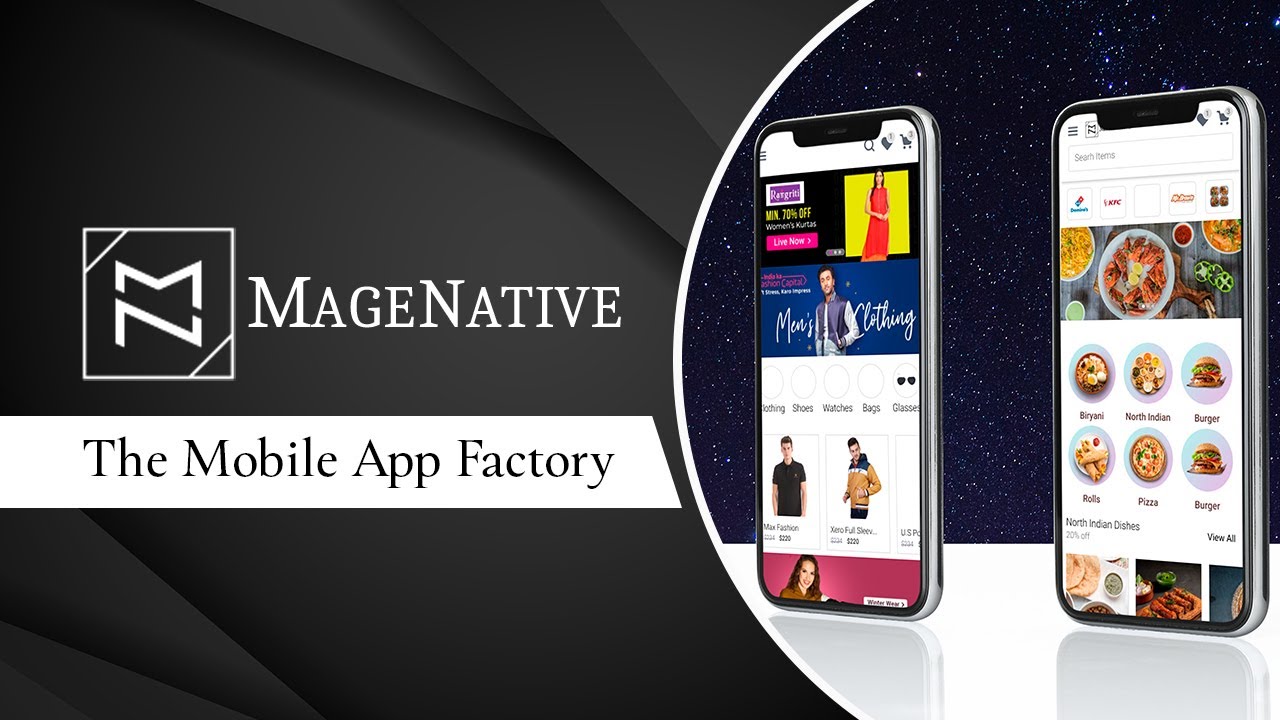 The post Introducing MageNative's New Drag And Drop App Builder appeared first on CedCommerce Blog.