Stepping into the month of October, you might've already prepared an elaborate plan to get the most out of your Holiday Season eBay sale that kickstarts soon. Customers worldwide spend billions of dollars during their three-month-long "shopping spree" on eBay sale. New dresses, costumes, toys, gifts all sell like hot cake from day one. To maximize their sales, sellers usually go ahead with various guides and tips to sell on eBay. That brings me to a question – Did You Optimize Your eBay Images? It's a topic that happens to be missing when we discuss holiday season strategies and planning. Well, let me do the honors and introduce you to the eBay photo guide you need to follow this Holiday season.
eBay Images: Worth a Thousand Words?
We've all been there, purchasing something because it looked so good on screen. It happens when we can't resist our temptation and surrender to desires, making that purchase. The right image always makes an impact on conversion rates. Knowing how to leverage this fact to your strength during ebay sale is what we will uncover here today on this photo guide.
Photographs convey and create an emotional response on the part of buyers. And, the images are easy to pass off information when compared to reading a text. To use pictures to instigate a buyer in clicking the purchase button, you should remember the three pillars of eBay Images.
The Three Pillars of eBay Images
Call them the three most important pillars of our eBay photo guide. Once you cover them, you are good to go.
Photo Display Type
Did you know using stock photos for your products instead of taking and uploading your images reduced sales by half? Buyers tend to trust more on actual eBay images of the item that is to being sold.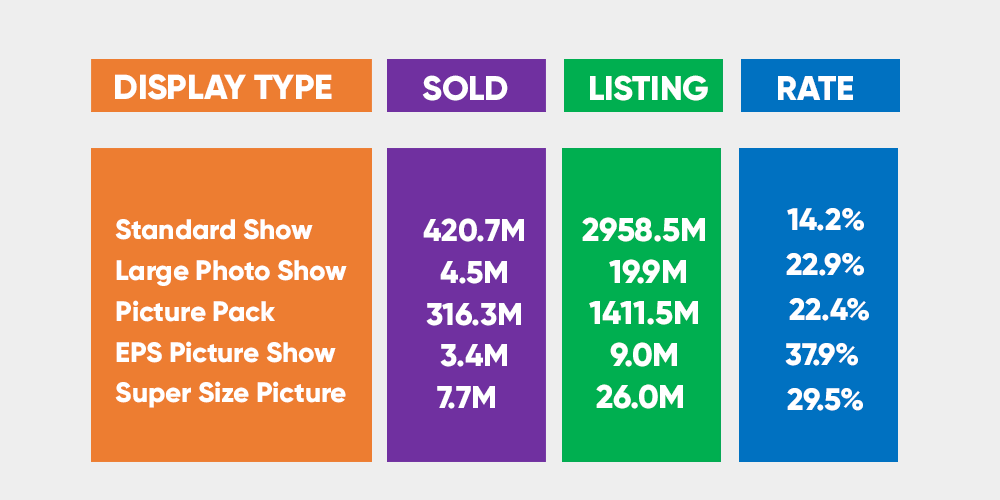 Number of Images
Maximum sellers on eBay happen to list their products without using more than one image. Again, this drastically reduces their chances of making a sale compared to sellers using two or more images for the same product.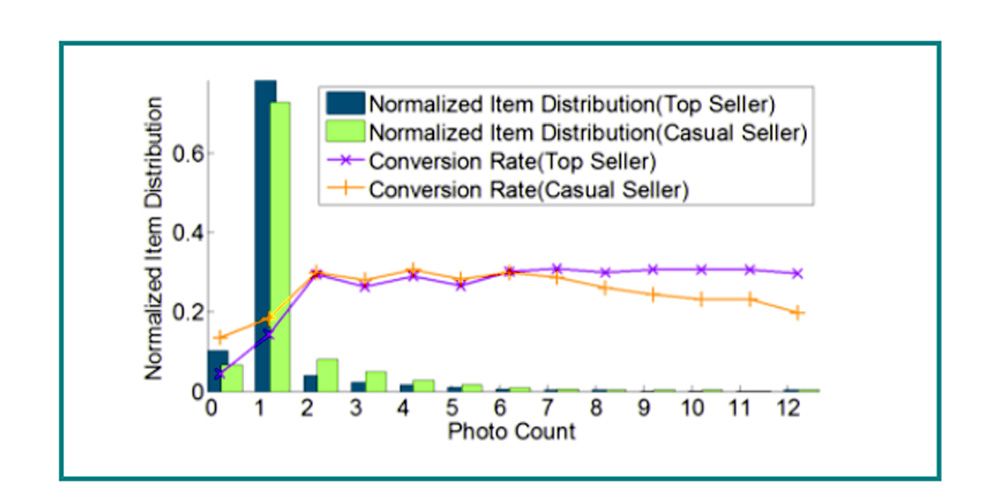 Image Quality
Image quality helps buyers segregate a professional from an amateur seller (read: casual seller). When you are using a proper and high-quality image, it boosts buyers' confidence about the seller while making a purchase. On the contrary, using low-quality images can undo all your hard work.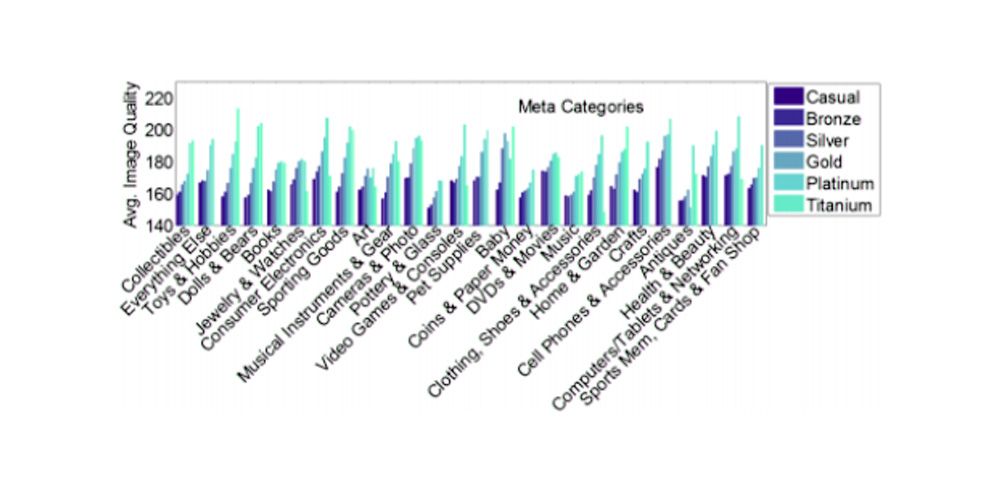 Optimizing eBay Images
Any image has to be different to make them stand out from the rest. The same goes for the eBay images a seller uses for product listings. The Holiday season eBay sale is a fast-paced shopping event where shoppers make a quick decision based on these "images."
eBay SEO and Product Images
If you happen to be a nerd, an eBay nerd to be precise, you already know about Cassini. And if not, let me help you with the knowledge about how things work.
Keywords make a difference, while Cassini does all the hard work to show customers the relevant search result. Getting ranked in eBay's search index requires a tick on many checkboxes. To get those ticks, you'll have to work on,
Have satisfied customers
Provide brand value
Gain shoppers trust
Optimize the image alt-tags
Although other aspects are equally important, we'll be sticking to the image optimization in this blog. Optimizing the eBay images is a two-step process. The first one involves taking care of the image quality while looking the second after SEO.
eBay Image Quality
To get the optimum image quality, you need to get all the below mentioned aspect in check.
Lighting
Background
Resolution
Product Placement
Using Multiple Images (Cover All angles)
Avoid shaky and blurred images
Showing the actual size
Image Mistakes You Should Avoid
Adding only one or two images per product.
Using Low-resolution images.
Having cluttered backgrounds/low lighting for the images on display.
Uploading products with borders, copyright watermarks, logos, or promotional text.
Read in detail how to get the best images for your products to read How to Get Quality eBay Photos?
eBay Image SEO
The alt text on eBay images has only one purpose, describing the product that is on display. It comes in use when due to some unforeseen circumstances, the picture gets unavailable for the user.
Start using alt tags for images when uploading them to eBay. Using keywords relevant to the product as alt tags is a great way to optimize and utilize the all-powerful eBay SEO. It improves the chances of product visibility in eBay search results.
Use HTML view/text on eBay description editor when creating the alt text HTML code. It should look like,
img src="https://www.justforexample.com/imagename.jpg" alt="The alternate description you want to add"
Integrate with eBay
Suppose you sell through your store and are starting on eBay. Or if you're an established eBay seller exploring the uncharted territory of multichannel selling. Managing images can be a bit tricky.
You'll have to upload the entire gallery multiple times to the marketplace and, of course, your store. The manual labor that comes with it can be massive. In situations like these, it's better to get someone else to do the hard work. The eBay integration apps are a great add-on if you are selling multichannel. Their USP (Unique Selling Proposition)? If you ask. They can integrate your eBay account to any framework you have your store on. MagentoWooCommerceShopifyBigCommerce are a few of them.
Things can get complicated, especially with the Holiday season and eBay sales around the corner. An eBay integration app is of great assistance in automating the selling process. You will get easy image import along with the product lists and manage orders, shipments, inventory, and every other aspect of selling from a centralized location.
Conclusion
Trust is an essential ingredient when success you seek is in eBay sales or just sales on any platform. The way you frame and present your product's description helps build this trust.
Product images play an essential role in it. Increasing the number of product images per item is a virtual equivalent of providing more information about the product to add to your sales. Millions of eBay product images get uploaded every day.
To stand out during holiday season eBay sales, you need to make smart moves. Moves that'll bring to on top of the sellers' when a potential customer searches. The eBay photo guide asks you to work on SEOs and image quality for new product listings and update the old ones. It'll help you through the Holiday Season eBay Sales.
More From Author:
The post Optimize eBay Images For Holiday Season: eBay Photo Guide appeared first on CedCommerce Blog.