Why do Progressive Web Apps always hit the mark? It is because they happen to check all the right boxes. From being fast to helping your SEO, they never fail to deliver. But what they also do is help you to achieve your Digital KPIs and help strengthen your eCommerce business growth. Using PWA technology is what your business needs! While you may think Progressive Web Applications are complicated, they bed to differ otherwise.
Yes, you heard me right—PWAs compliment KPIs, helping to boost and improve them.
Also read- Why headless commerce is the key to success in 2021?
A business sets many Digital KPIs, but the primary target is conversions and user experience.
But the question is, how does adopting PWA technology improve KPIs? That is what we aim to answer in this blog. As you read further, you will get an idea of how PWA technology improves KPIs and, in turn, help conversions and growth of the business.
Check out our Magento PWA Studio and be a part of the future of eCommerce

Digital Key Performance Indicators: What are they, and why do you need them?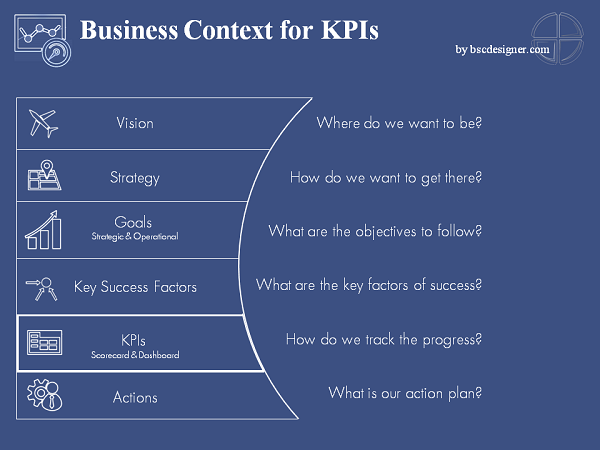 Why do we track the work we do? It is to know if the effort and time we put into planning have a positive outcome, and if not, then why? Digital KPIs work the same way. They help you quantify your digital goals and help you measure your outcome. They can help you track where you are going wrong and what you need to change.
Let's say you don't establish any Digital KPIs; what then? Well, if you have no way to track your outcome, how will you know if your plans are working? If you don't know your plans are working, on what basis will you compete? And the chain continues. 
KPIs track and measure essential elements like conversions, growth, and lead generation, work on things that can be better, and maintain the ones that are already doing well.
Why are digital KPIs important for eCommerce growth?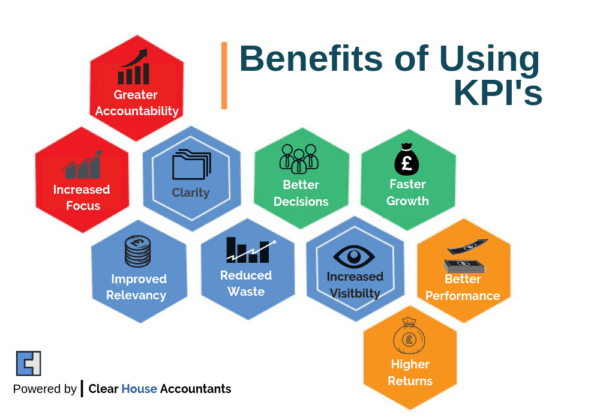 Via: https://www.business2community.com
How can digital KPIs help your business grow? 
The first thing that comes to mind is the factors that help your eCommerce business to grow. The most common ones are the growth of mobile commerce, better conversion rates, and improved user experience, to name a few.
Digital KPIs are made according to these factors that will benefit eCommerce growth in the long run. KPIs are crucial for eCommerce growth because they directly impact the profits and sustainability of a business. Along with this, they provide valuable feedback that can help you to strategize better. We both know that KPIs are a vital part of increasing conversions, but that's not all. KPIs also play a crucial role in performance management, which has a direct link to eCommerce growth.
KPIs help you manage your business well, and it is a known fact that a well-managed business will consistently deliver and perform better than a disorderly one.
While you may think all digital KPIs will work for your business, which in most cases they do, but, it is essential to choose the right KPIs that work well for you. What may work for you may not work for someone else and vice-versa. 
Viability of Progressive Web Apps and how do they improve digital KPIs?
There are so many reasons why Progressive Web Apps are a viable option for your business. Businesses worldwide now use different ways to reach their customers, and the mobile web is a sea of opportunity.
To understand this better, let's have a look at how PWA technology works:
Progressive Web App Development
The Web App Manifest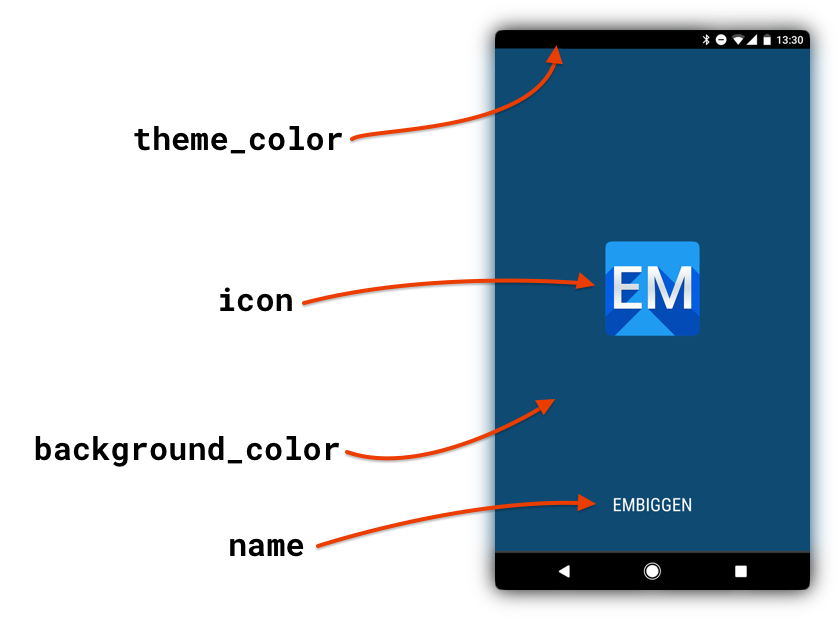 Via: https://medium.com
The Web App manifest is a JSON file that allows you to portray your PWA to look like a native app to the user. JSON file also allows you to control how the user launches the PWA.
It enables your web app to look like a native app on the home screen of a device and contains things like the app's name, icons and their sizes, and a starting URL.
The Service Worker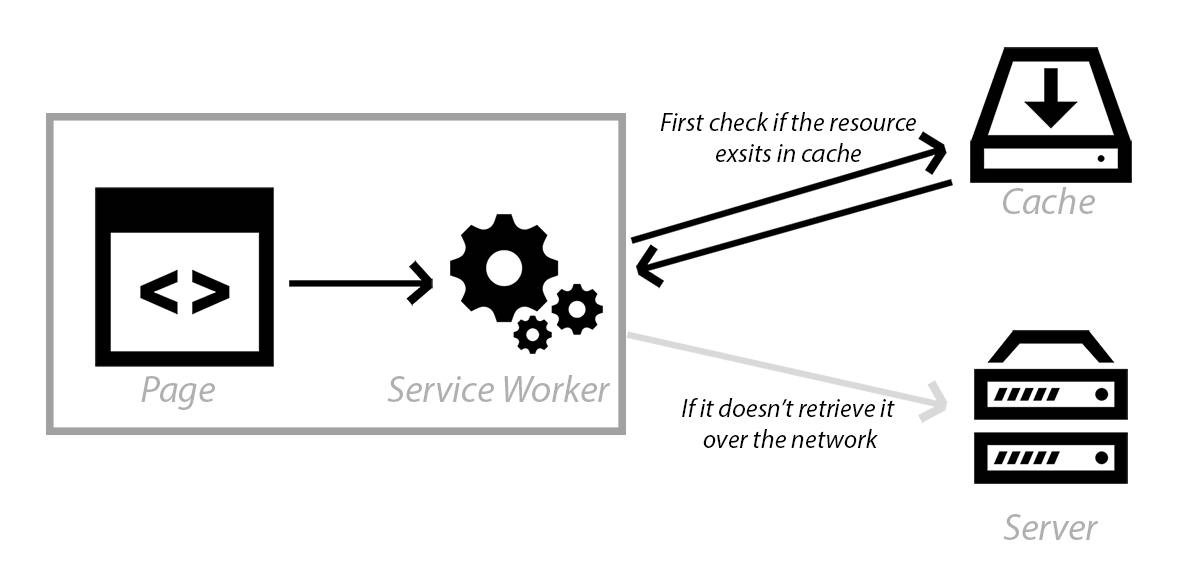 Via: https://medium.com
The features that make Progressive Web Apps stand out from the rest, like offline mode and push notifications, are supported by a service worker. It runs separately from your website, in the background.
It only works when there is a task for it and lasts only to process the task.
The service worker makes it possible for you to use the Cache API that stores resources to deliver the offline mode.
What should a perfect PWA solution look like? Watch to find out.
How do Progressive Web Apps improve KPIs?
PWAs have played an essential role in shaping today's eCommerce world. Progressive Web Apps have utilized the tremendous opportunity that the mobile web offers by creating a mobile experience that keeps its users engaged.
Key Performance Indicators are used to keep a tab on the progress your business has made. Each KPI is thoughtfully constructed, keeping in mind the stage a business aims to achieve.
Read- Understanding Magento 2 headless PWA theme and how it empowers eCommerce
Digital KPIs differ from business to business, but the most vital ones are increased conversion rates, re-engagement, and better user experience.
PWAs are known to improve almost every digital KPI. But how? Let's understand with the help of a few essential digital KPIs.
Lead generation:
Lead generation is one of the essential digital KPIs; used to measure the results of your lead generation tactics and ROI of the different lead generation channels.
Progressive Web App development helps in lead generation by improving aspects like user experience. When a user uses a PWA, its seamless experience with fast loading pages and fewer load times positively impact the user, making them a potential lead.
Create an easy to use and fast PWA with our Cenia Pro Theme Magento 2 PWA

Search Engine Optimization:
Ever since Google has rolled out mobile-first indexing, SEO has become a significant part of every website. Online businesses are ranked, and discoverability is higher with better SEO tactics.
Progressive Web App development helps with SEO because the bots can crawl them. After all, PWAs are, after all, a website, thus making them SEO-friendly. As long as your Progressive Web Application is indexable and the content is optimized, you will have no problem with SEO.
User experience:
Improved user experience is a KPI that is common for almost all eCommerce businesses. Good UX can generate new leads, improve conversions, boost re-engagement, and much more, all of which are KPIs. By just improving one KPI automatically helps the rest.
Progressive Web Applications are known for their user experience. They are designed to deliver an extraordinary experience by being super-fast, engaging, and reliable. PWA technology has features like offline mode and pushes notifications that add more value to the experience as compared to native apps. All these features not only improve UX but also promote re-engagement and increased conversions.
You can check our demo marketplace to have a better understanding of how to up your UX game.
Overcoming challenges at the customer end and enhancing engagement
Progressive Web App development provides a solution for almost every posed challenge, which are many. 
What grievances do the customers usually have, and how can your business overcome them?
A common issue is that native apps take up a lot of device storage space. This is one of the reasons why users delete an app after their work is done. According to Statista, 25 percent of mobile apps were used only once after downloading, and according to Localytics, 25 percent of users abandon mobile apps after the first use.
Progressive Web Applications are a fraction of the size of native apps and are easily installable. Size is a concern because we have almost a different app on our device for everything, from shopping to sleeping.
The customers' other challenges are network issues, slow page load time, glitchy navigation, and not-so user-friendly apps.
Progressive Web App development helps overcome all these challenges by being fast, working offline, and even loading images before the entire page loads; they are highly engaging and work with even 2G networks. They can even send push notifications, like native apps.
All these features used in the PWA technology help in enhancing user engagement. The first impression of a PWA being fast and reliable, working seamlessly with all network conditions, positively impacts the user. It keeps them coming back and recommending it to others. No one wants to use something slow and uninteresting. An article by beezer.com states that PWAs register 50 percent higher customer engagement.
How will Progressive Web Apps improve your business?
Progressive Web App Development is already the choice for big brands like Flipkart, AliExpress, OLX, Twitter, and Forbes. This must have already given you an idea about the benefits of having a Progressive Web Application for your eCommerce business.
Below are a few points on how Progressive Web Applications can improve your eCommerce business.
Increases conversions
Lowers bounce rate
Increases engagement and re-engagement
Improves Search Engine Optimization
Has a lower development and maintenance cost
Conclusion
Building a PWA for your eCommerce business will help achieve the KPIs that you have set for your business. Progressive Web App development, as seen above, has numerous other benefits apart from improving KPIs.
Help your business grow by Progressive Web App development, which will help you enhance your mobile-first approach, conversions and help you achieve the rest of your set goals.
While PWA technology might be intriguing for some, many success stories say otherwise. For example, success stories of brands like The Roasters, Cloth Face Masks, and EthnicSmart prove the efficiency of developing a PWA for your eCommerce business.
EthnicSmart trusted CedCommerce with the development of their PWA and the results were amazing. Watch for more.
We at CedCommerce can help you by providing you with the best PWA themes for your store. If you are not sure about how to go about it, feel free to contact us, and we will help you to the best for your business.
The post Progressive Web Apps and KPIs: One solution to enhance business profits appeared first on CedCommerce Blog.