We are less than a month away from celebrating eCommerce's favorite festivals – Thanksgiving followed by Black Friday & Cyber Monday. There's a separate story about Shopify & BFCM. This 5 day period is crucial for online sellers where they can completely change their sales figures and enjoy profits like never before! In this article, we'll talk about how Shopify & BFCM are adding value to ever-growing eCommerce along with an ultimate BFCM checklist 2020 for Shopify sellers to better run their stores during the festival time.
eCommerce Scenario During Festival Time – A 5 Day Bonanza!
Festival time is a great opportunity for family gatherings, good times, and going on a shopping spree! During this time of celebration, most brick-and-mortar stores are closed. But eCommerce experiences a huge surge in online shopping from around the world. When we specifically talk about Shopify and BFCM celebrations then it's something huge and just keeps growing year after year.
Let's have a look at how Shopify is deeply entangled with this 5-day festival time.
2017, Shopify & BFCM: The Story Begins –
Before we reveal our BFCM checklist for 2020 it's important to know the why part. Let's do a bit of time traveling and figure out how much people shopped online during the BFCM festival time.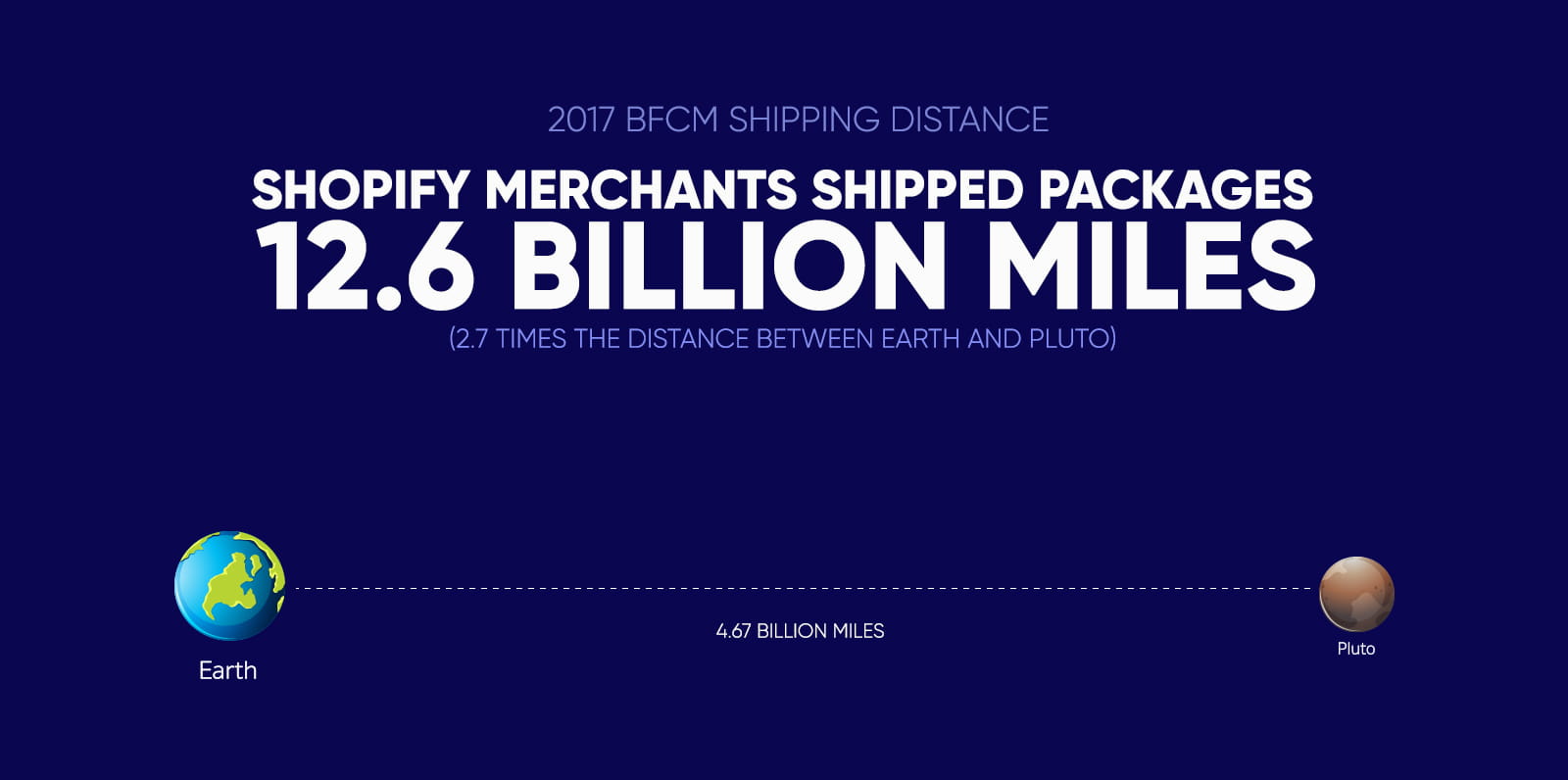 Adobe analytics revealed that the Thanksgiving festival of 2017 was a record-breaking festival time. Online shoppers spent a mind-whopping $2.87 billion (up to 18.3% points as compared to the previous year surpassing Adobe's own prediction of $2.79 billion)
Between 1st – 22nd November 2017, overall spending was up 17.9% as compared to last year. Shopify & BFCM celebration witnessed $1 billion spendings by online shoppers during the 22 day period.
2018, Shopify & Festival Time: Consumer Spending On a Rise!
The Thanksgiving and BFCM festival of 2018 was another record-breaking in terms of online shopping. Here are some facts about Shopify and BFCM festival time of 2018 –
600,000 Shopify merchants witnessed an incoming of $250 million from online shoppers during the 5 day period. Peak shopping witnessed $465,000 per minute sold during the day.
More than half of the online traffic came from smartphones – 54.5% while 36.5% came from desktop/laptops. Tablets contributed the least with a nominal 9.1% of the traffic.
2019, Shopify & BFCM – The Recent Story
Last year, online merchants from 175 countries sold $2.9+ billion – up from last year's $1.8 billion. From Black Friday to the closing of Cyber Monday, over 25.5 million consumers made a purchase from a Shopify merchant.
While Black Friday and Cyber Monday remain a priority for the US shoppers, it's slowly transforming into a global festival time. Consumers spent an average of $83.05 per order. Canadian consumers spent $96.3 per order!
London and Toronto were the top-selling cities, while the UK, Germany, France, and Spain were amongst the top-selling countries globally. Cross border shopping also grew with 19% of all checkouts shipping from country to another.
Categorical Spending During the BFCM Festival Time –
In terms of what was the most purchased items during the BFCM festival time, there's no limit to it. Below are some insights on what online shoppers grabbed during the festival time of previous years –
Fashion & Jewelry brands experienced the highest revenue through the Facebook channel at 49% GMV driven through social media.
According to Adobe Analytics, 2017's hottest items were –
-> Apple AirPods.
-> Sony PlayStation VR.
-> PJ Masks Toys.
-> L.O.L Surprise toys.
-> Hatchimals.
-> Nintendo Switch
-> Teddy bears.
For 2018, the computing & hi-tech category turned out to be showstoppers followed by health and beauty, fashion & luxury, sporting goods. Home improvements, gardening, and interior designs.
In 2019, Frozen 2, L.O.L Surprise Dolls, and Nerf were some of the popular brands. Madden 20, Jedi Fallen Order, NBA 2020 were the popular games while Fire TV, Apple, and HP laptops were the popular gadgets.
Can you recall any big festival time that doesn't come with loaded discounts? Online shoppers are bombarded with emails and newsletters indicating heavy discounts.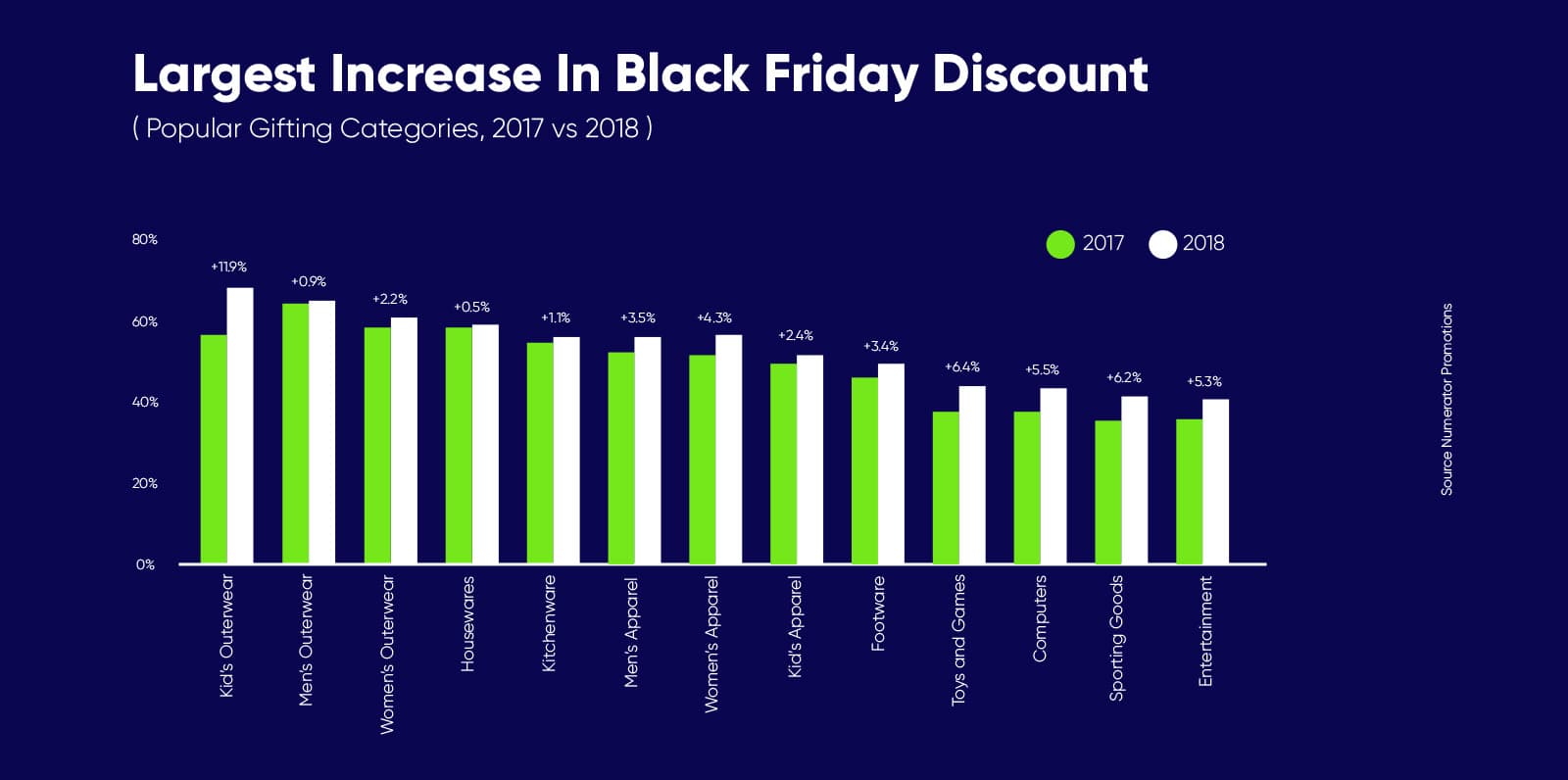 BFCM Checklist 2020 –
During the ongoing fears of COVID-19, some merchants believe that consumer spending this year will not be sufficient enough to break the $4 billion mark. But by now, it's just a misconception caused due to fears of the pandemic!
But merchants strongly believe that during the BFCM festival time online shoppers will be on a shopping spree just like the old times.
If you think that you'll be able to pull customers by following last year's strategy you're probably wrong! Many things have changed this year. This calls for a change in your marketing strategy too! Having said that, let's unbox the BFCM checklist 2020 that you can use while you're preparing for this festive time of the year.
Market Products According to Festive Mood – You can create collections during festival time and feature them on your Shopify store. Remember, the festival time is all about shopping and gifting. You can also showcase your products as a perfect gift for your loved ones.
Use a Combination of Unique & Generic Hashtags – Create a list of hashtags that you can target during this BFCM festival time and use them to engage with your social media followers.
Send a Thankyou Note – Including handwritten thankyou notes for your customers is the least they would expect! This is a perfect way to make your customers feel special and delighted.
Create Festive Specific Email Strategy – It's really hard to convince customers to open their emails right Your email body might have an amazing deal but it's of no use if customers don't read it. That's when a catchy subject line comes into play.
During the festival, time make sure you have funny, interesting, intriguing subject lines. Here are some examples –
– You'll be a turkey if you miss this amazing BFCM deal!
– Get everything you need for this Thanksgiving right here!
Play with Buyer's Psychology – Next on the BFCM checklist, 2020 is understanding the buyer's psychology. Here's what you can do to make sure that you're tickling the right nerves –
Create FOMO – Fear of Missing Out! If you manage to create excitement about your Shopify store during the BFCM festival time, then it's going to be a sensation! You can use popular hooks like countdown deals, last minute offers, and till the stock lasts to help online shoppers quickly make a purchase decision.
Place Social Proofs – It builds trust like anything! Shopify and BFCM festival time stats reveal that online shoppers like to know how others felt after purchasing a product. Always have customer reviews and testimonials and let shoppers know what others think about your product and brand.
Keep an Eye on Competition – To be successful in your niche you need to keep an eye on your competitors. Track their social media, store layout, pricing, and shipping policies to know what modifications you can do to stay ahead of them.


Prisync is an amazing app that tells you about the prices of your competitors.

Checkout Experience – Usually online shoppers get irritated if they have to go through a lengthy checkout process. Before you're out there selling stuff online during the festival time.
Consider Pandemic Product Trends – A lot has changed this year. Not only the buyer's perception of buying offline but also top-selling categories have changed. Make sure you're up-to-date with the trends and have all the merchandise that are top sellers during the pandemic times.


If you're just selling what you have and not what should be, then you're missing a great point in your BFCM checklist for 2020!

Think Mobile First – Previous year stats of Shopify and BFCM festival time clearly tells that a majority of online shoppers shop through their mobile devices. Make your store mobile-friendly! One out of the box strategy can be – to launch your store's mobile app. Try out for 14 days Free!
Reflect on What Worked & What Didn't – Pick up your last year's BFCM checklist and analyze what went right, what went wrong. What were the advertising channels that pulled most of the leads?
Next step? Go ahead and apply it this year too!
Time to Enter Marketplaces – Do you know that for every region there is a marketplace with billions of customer base?
It's probably the best time for you to taste global marketplaces and leave an impression of your brand all around the world!
Test Your Site & Get Feedback – Before the festive bells start to ring followed by a stampede of online shoppers, make sure that your store is ready to handle the traffic! See to it that your store is speedy and optimized.
Integrate Live Chat – How cool would it be when your customers will get messages to stay safe while they are scrolling through your store? That's why installing a chatbot is of utmost importance.
It not only gives your store a professional look but chatbots are a great way to manage leads and customers when you're not around.
Summing Up –
There was a reason to mention Shopify and BFCM festival time statistics – to let you know how crazy the festival time is and how great the opportunity is for online sellers. This was all for the BFCM checklist for 2020.
Happy selling!
The post Shopify & BFCM – The Untold Story of eCommerce! appeared first on CedCommerce Blog.