COVID only accelerated, which was inevitable: A gradual shift from consumers opting offline shopping to consumers being comfortable with online shopping. The current stats also point out the same: Over 70% of U.K. shoppers who plan to shop this season said they would be shopping online, clearly indicated in a ThinkWithGoogle report, along with many other predictions and holiday shopping trends 2020.
This pandemic has been challenging, but the holiday season 2020 could be a golden opportunity to turn this crisis around for your business.
UK sellers! Time to adapt to the new normal and to help you catch up to the trends and predictions. This roundup will provide you with helpful insights and tips for your winning strategy for the holidays.
Here's a rundown of all the things covered:
What were the Holiday shopping trends 2019 in the UK, and what are the learnings?
A list of top product categories 2019 in the UK.
How is Cyber Monday in the UK? Past trends and predictions for this Cyber Monday in the UK.
Past trends and predictions for this Black Friday in the UK- plan it the right way!
What are the changes in demand this year so far? The holiday shopping trends 2020 in the UK so far and what the customers want this year?
The easier ways to go global this year(sell more to a broader audience!)
Let's have a quick look at the holiday calendar 2020 for the UK: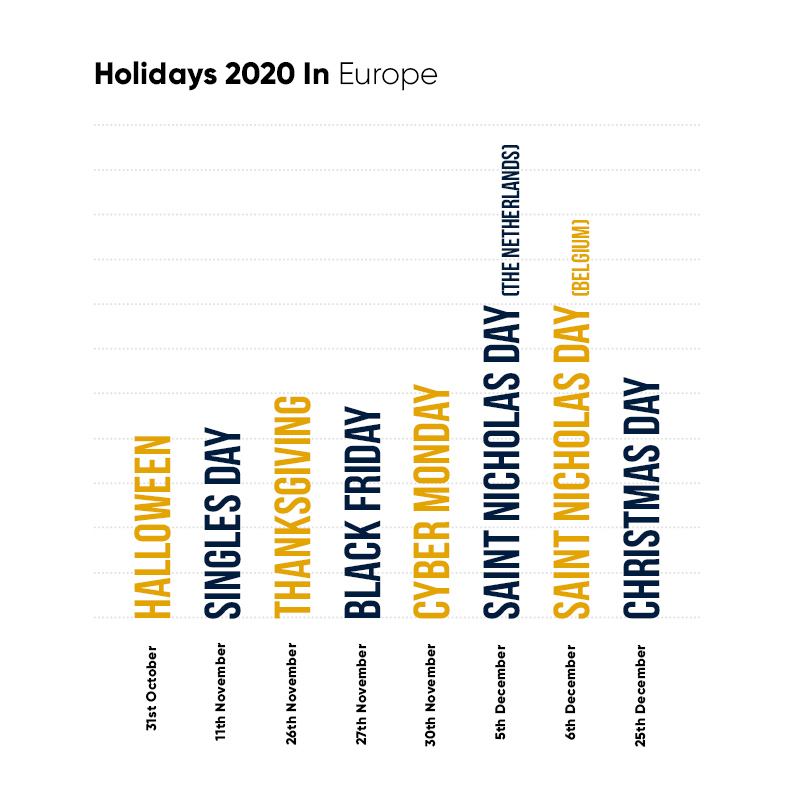 Quick overview: UK Holiday Shopping trends 2019
The UK saw an increase in eCommerce spending for the 2019 holiday season. In the yesteryear, eCommerce holiday retail sales accounted for 28.2 per cent of all holiday retail sales. According to the eMarketer reporttotal retail sales for the holiday season hit £99.26bn ($132.33 bn).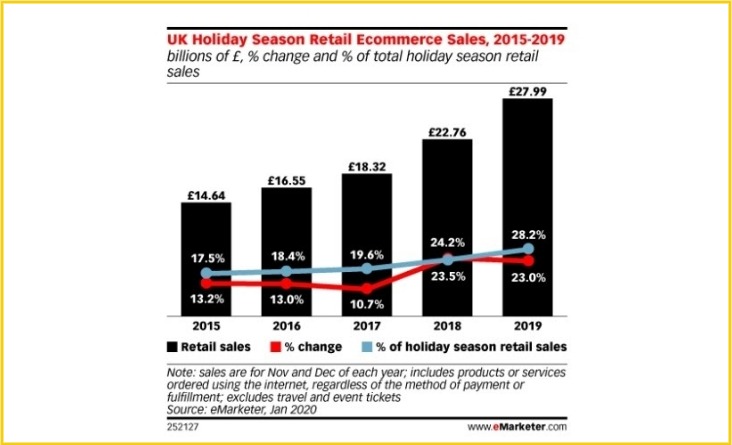 Lessons from the past for a better future: Holiday Shopping Trends 2020
Mcommerce is on the rise
According to the eMarketer report, in 2019, smartphone devices' purchases accounted for 58.9% of the total retail sales. EMarketer further predicted that Mcommerce is set to dominate the retail sales this holiday season. For 2020, 62.5% of all retail sales will be through mobile devices.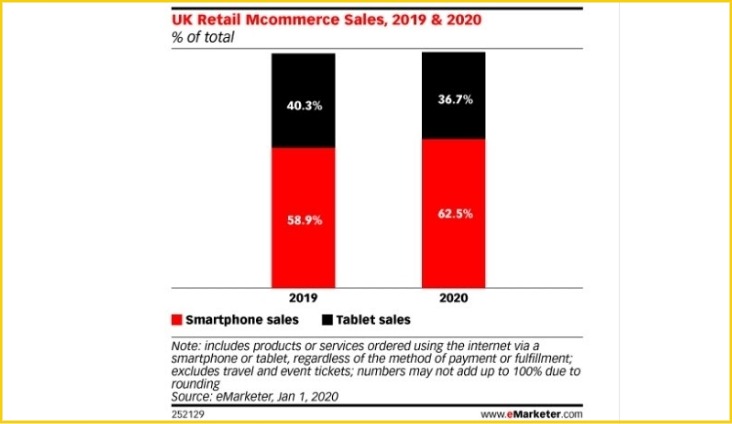 Brick and mortar stores have new roles in 2020
The 2019 UK holiday season saw a drop of 3.8%. That's the largest percentage drop since the UK retail spending in 2010.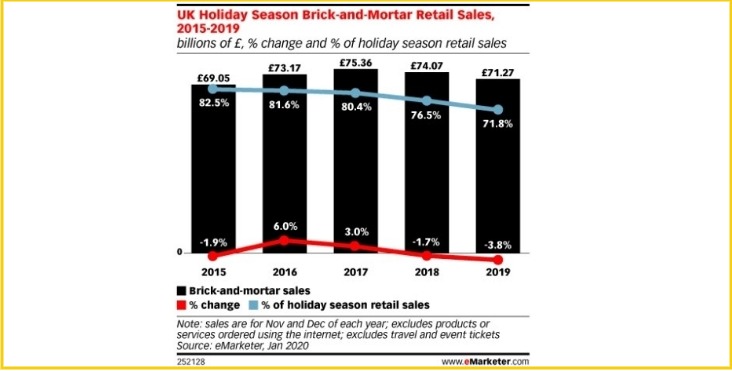 This doesn't mean that brick and mortar stores don't play their roles anymore, it's roles have simply evolved. During the 2019 holiday season, the BOPIS (Buy Online Pick In-Store) gained more popularity. In a study by Adobe, BOPIS increased 35% over the 2019 holiday period.
Moreover, retailers offering click-and-collect saw 56% more shoppers in the five days leading up to the Christmas day and captured 18% more revenue than stores not offering click-and-collect. No shipping cost in choosing BOPIS is what encourages the shoppers to give this a try.
A Google survey reveals that 39% of shoppers would use options to buy online, pickup in-store/curbside pickup, so expect BOPIS/Click-and-collect to grow this holiday season.

Personalization is the key
In a SalesForce 2019 Connected Shoppers Report, shoppers admitted that they appreciate their most-loved brands 'catering to their unique needs.' And in another 2019 State of the Connected Customer survey, 69% of respondents said they expect brands to 'understand their needs and expectations'.
10% of the retail sales and 5% revenue generated from it was recommended by AI (Artificial Intelligence), SalesForce report. Without personalized recommendations, you can potentially lose those profits.
As more people now shop on mobile devices, making recommended items prominent on the small screen can help you tap into this often-overlooked potential sales.
Cyber Monday in Europe
Until 2019, Boxing Day was considered a big shopping holiday for the UK. However, in 2019, Cyber Week saw a boom, it was probably because Black Friday fell unusually late, on November 29th, close to the payday. This resulted in 35% of all UK digital holiday season sales made during Cyber Week, whereas the Christmas and Boxing day accounted for only 5.85% of sales.
In 2020, it is expected that shoppers will get their shopping done early as they want to budget properly and also, Amazon has pushed its Prime day sales close to the Black Friday; this will further encourage the shoppers to shop early.
A major takeaway from a survey by SalesForce, worth mentioning here is to keep in mind that 68% of respondents said they pay more attention to marketing emails during the holiday season. So carefully create an email marketing strategy to capture these shoppers.
Black Friday in Europe
Yesteryear, Black Friday overtook Christmas as the biggest shopping week for the UK in the non-food products category for the first time. According to Barclaycard, Black Friday 2019 as 'outstanding' compared to 2018, recording a 16.5% increase in transaction value over the previous year.
Top product categories in UK 2019
According to Statista, these product categories performed well in the UK holiday season 2019.
Beauty and fragrance
Car
Clothing
Consumer electronics
Furniture
Gift cards
Grocery/ beverages
Home furnishings
Kitchen appliances
Movies/books/music
Travel
Toys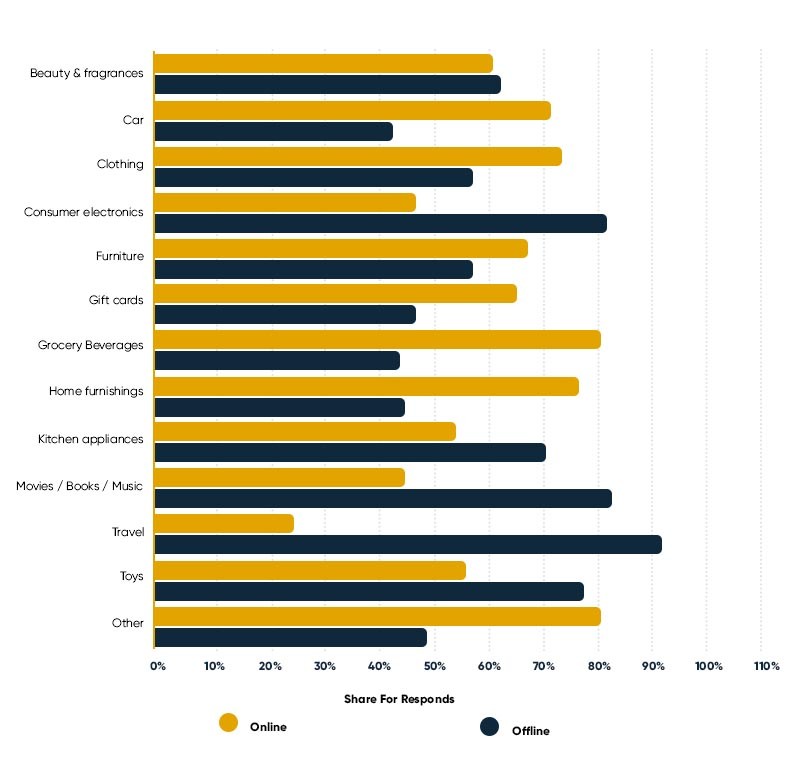 The change in demand: Holiday Shopping Trends 2020
Let us take a brief look at the change in demand in the UK:
According to a Statista report, clothing is still the No.1 category purchased online in the UK (at 60%), but it comes with a returns rate of around 30%.
According to the data provided by Rakuten Intelligence, grocery eCommerce witnessed a sudden spike in the second week for March.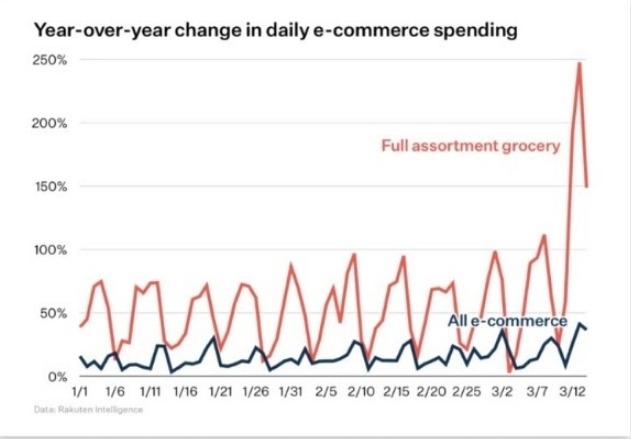 Data provided by Common Thread Collective, medicals, baby products, and cleaning supplies are the top three better performing product categories during the lockdown 2020.
According to data provided by Nielsen, items like hygienic and medical mask sales are up by more than 300%.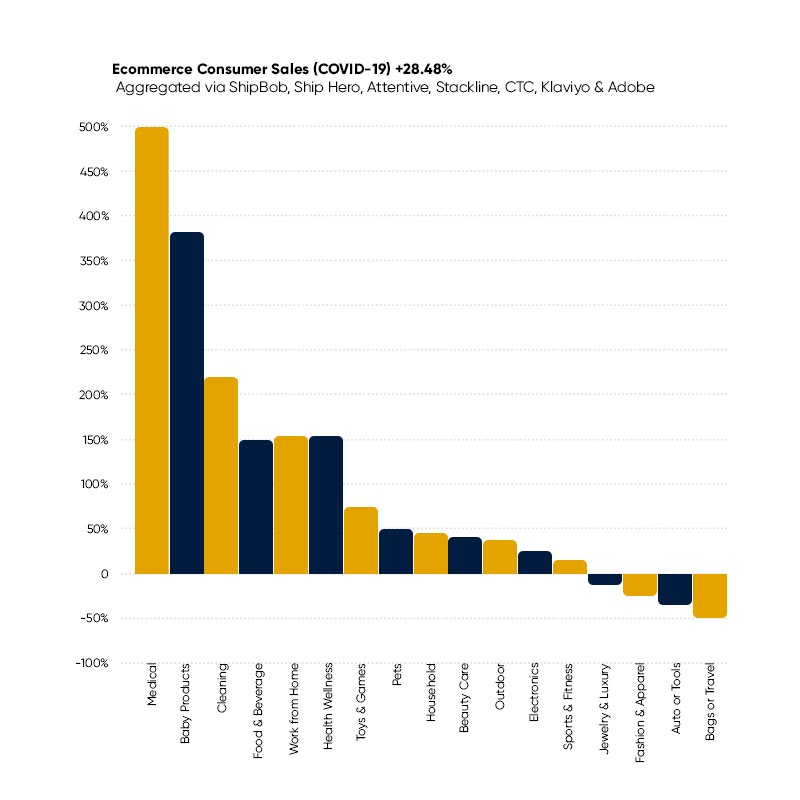 Amidst the lockdown, digital streaming services such as Netflix, Disney+ etc, have seen more conversions during the lockdown.
For 43% of the UK, shoppers said that price is their encouraging factor, meanwhile, 36% of shoppers prefer convenience, 33% of shoppers prefer speed, and 44% of shoppers prefer availability.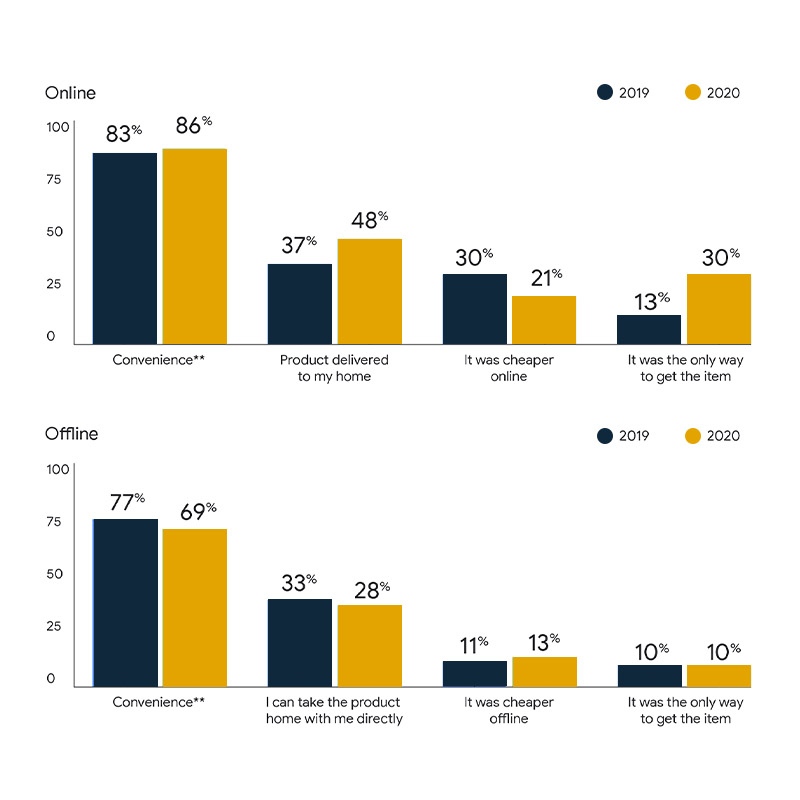 According to Google, searches for "available near me" have grown globally by more than 100% since last year.
A rise in search interest for virtual alternatives to what consumers previously did in-person, such as 'virtual try-on'.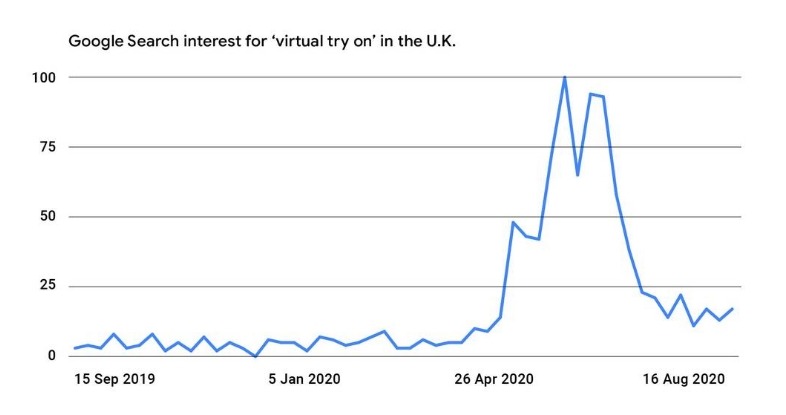 Reports by Google says 67% of shoppers admitted that they will be shopping more at the local small businesses.

Trending products 2020 UK so far
According to a Google report, the biggest increase in sales was seen across fashion, home, and consumer electronics as shoppers in the U.K. were encouraged to restrict their travelling to only essential journeys.
Beauty products, however, were still bought mainly offline, possibly because these are available in grocery and drug stores, which remained open even during the lockdown.
This year, go global
Last year, 71% of U.K. holiday shoppers used three or more channels to do their holiday shopping, and 57% of shopper-reported purchases were made online. Obviously, due to all the social distancing and growing fear of catching the virus, more consumers will get their holiday shopping online. The one thing common in the most Holiday Shopping Trends 2020 is to expand your business globally. Start selling on multi-channels for this holiday season. We can help you go global! With our team of experts who are willing to help you at every step of the way and an array of marketplace integrations, CedCommerce can help you capture the audience you didn't know you had access to. Got any questions about Fruugo, Ebay, Fnac, OnBuy Or any other UK marketplaces? Feel free to reach us by commenting down, we will be more than happy to discuss and clear your doubts!
The post The Big Picture of Holiday Shopping Trends 2020: Europe Edition appeared first on CedCommerce Blog.