The e-commerce realm is filled to the brim with innovations. One moment you're interested in selling a promising product, the very next one will present you with something even better. The world's fastest-growing marketplace OnBuy is a prime example of keeping up with trends. Selling is easy, but deciding what to sell isn't. This is where the question of "what products to sell on OnBuy" starts running amock in your head.
The annual shift in trends is probably the best indicator for choosing the right products to sell. As of now, the global e-commerce retail sales figures have grown to a whopping $4206 billion, with projected figures reaching $6542 billion by 2023. With these skyrocketing figures, it is safe to say that sellers will enjoy their selling spree more than ever. And with a marketplace like OnBuy, you can lookout for ways to sell products online without a hassle.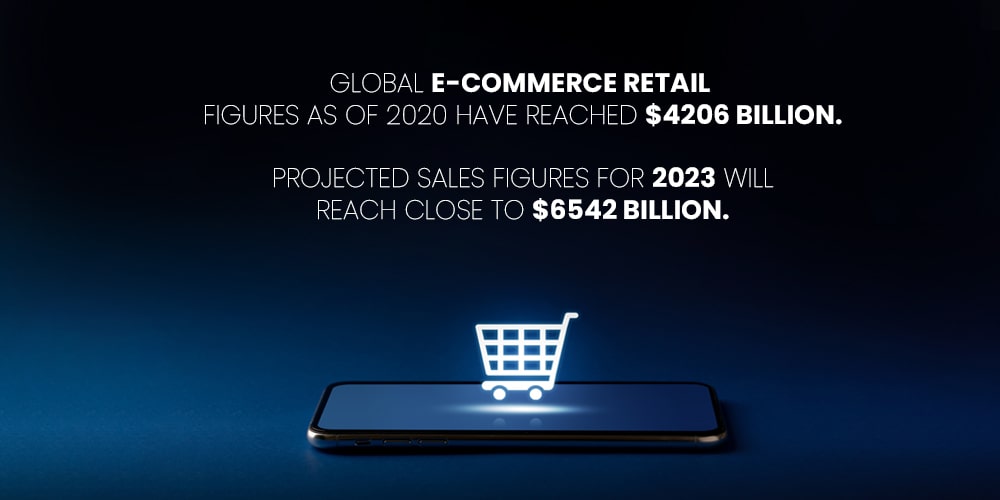 OnBuy's inventory? Never heard of that!
Inventory management is no child's play. There are a gazillion fields with another gazillion products to arrange within a short span. Sellers often use proprietary inventory management software to get things under control on OnBuy. But that happens only when the seller has decided what products to sell on OnBuy in the first place.
Here's the thing though, OnBuy doesn't have its own inventory, unlike other marketplaces. So you can kick that issue out of the equation.
Here's what you need to know
In order to dissect the situation and come up with good products to sell on OnBuy, you have to consider those factors that are going to be helpful to you in the long run. Short-term profit gains aren't going to cut it; that's why you need a concrete plan that'll help you out in gaining an edge over the competition.
Having the right set of points to work with solves several problems. Inventory management is no different. That's why it becomes crucial because, at the end of the day, OnBuy isn't competing with you. Things might get a bit tricky with the addition of festive seasons to the mix since sales figures skyrocket instantly.
The following pointers are going to assist you really well if you pay close attention.
Passion drives people to buy more
At times people can be very passionate about certain things. It's just a human tendency to emphasize those aspects of a product that ring a bell in our heads. As a seller, you can amp up your sales figures by deploying such marketing schemes that hit the right cords in the sellers' psyche.
Emotions drive people to great lengths. You'll always be supporting your favorite football team with their jersey or celebrating Christmas dressed as the elves or the Santa himself. Also, the passion for selling, no matter what, is also crucial for your business as it is perhaps the primary and most important form of motivation you're going to get.
Trends dictate the buying spree
Planning in advance is always beneficial as it'll help you gain the upper hand against the competition. Trends can change at any moment, and this is where one-hit wonders come to light. However, you shouldn't look for such products that have a fidget spinner like lifespan. You should always analyze the current trending products and plan your moves accordingly.
From a broader perspective, trends do dictate the selling and buying spree, thereby increasing your sales figures. Tools such as Google trends and Statista will help you out in deciding what products to sell on OnBuy pretty easily.
Niche-based products are always going to work
Finding the best selling online tips isn't as hard as it seems to be on the surface. It is nowhere close to finding a needle in a haystack. However, it isn't as easy as making a snowball out of fresh morning snow. Niche-based products are perhaps the most underrated ones when it comes to online retail.
For the most part, a customer always looks for certain products from time to time, depending on their profession. For example, you'll always find a mechanic looking for the right tools or their replacements. All you have to do is give your customers the right set of tools for the job they're into.
The top dogs of the current selling spree
Now that you've come to know the essential aspects that are required while deciding the good products to sell on OnBuy, it's high time that you finally get to know what they really are. Here's a list of products that are trending as of now: (Maybe you're selling a few from the list already, but anyway)
Peel-off face masks
As strange as it might sound, peel-off face masks are quite popular among the young blood these days. The search data for the same also dictates the sudden shift towards the product; the term itself was searched more than 30,000 times in a month. A popular synonym "face mask" was also searched for more than 81,000 times within a month.
The aforementioned figures are a clear indicator of the sudden shift in the customers' buying spree. People are getting more health-conscious these days, and this can be clearly seen in the choices they're making.
Exercise resistance bands
The health-conscious trend hasn't just ended there yet. As it turns out, exercise resistance bands (pretty weird for a name) are gaining more and more popularity. E-commerce sales have skyrocketed amidst the lockdown period, and it has boosted product sales like never before.
The term "resistance bands" has been searched for more than 673,000 times a month. And the term "Exercise bands" has been searched for more than 25,000 times a month. Additional synonyms for the same search term have also seen their fair share of searches over the last month. Still wondering over what products to sell on OnBuy? Fret not, for the list has just begun!
Board games
With people locked inside their homes, finding newer means of entertainment became tougher than most humans could fathom. TV and videogames were already gaining popularity, but they weren't enough. People were getting bored watching online shows and movies, and they wanted a change.
And they got the change they wanted, things took a full turn, and it was then that people realized the importance of board games. "Board games for kids" was searched for more than 60,500 times within a month. Also, the overall search count for all search terms related to board games topped over 670,000 times a month, now that's a lot of people looking for board games.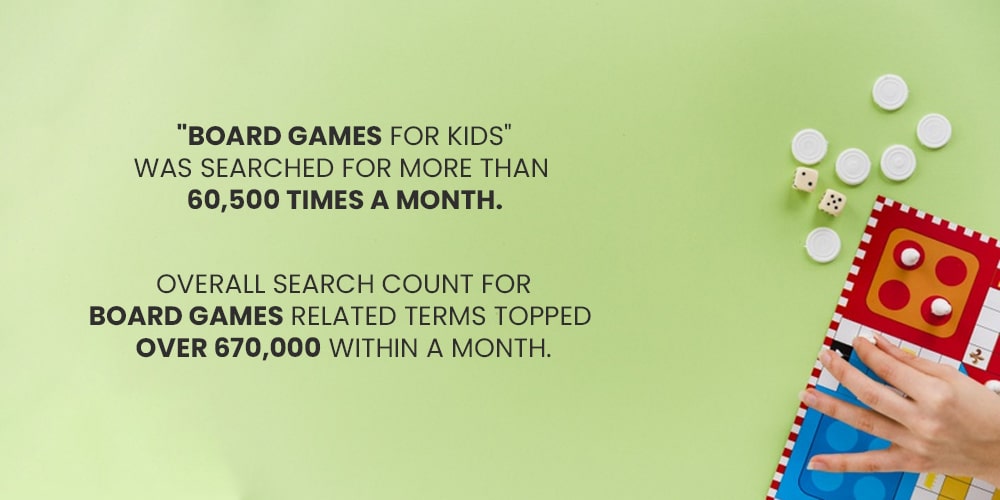 Laptop skins
It's a known fact by now that laptops aren't just mere machines for handling heavy work. They're personal belongings that hold a high value. Therefore, it seems legit when people buy laptop skins to give their machines a better look. It makes them more personalized, plus it looks good.
Like every other product on this list, laptop skins have become more popular than they could ever be. Close to 33,100 searches have been done for the same in a short span of time. With more and more people buying the machines in the first place, it is safe to say that the laptop skin business will eventually grow.
Face masks
There has been nothing more mandatory than a face mask and a sanitizer. The former of the two has become a necessary accessory, or you can say a passport to certain events and public places.
The market for face masks has grown over $737 million since 2019. These numbers have grown tremendously this year. Being a seller amidst the current Covid crisis, it is imperative that you sell face masks, not just for earning quick bucks but for the betterment of mankind amidst this dark phase.
Electronics
Let's say that electronic appliances are the heart of the modern-day human civilization. Losing them will probably bring us all back to the dark ages (trust me, nobody wants to go down that road). Hence, it is nothing but evident to state the fact that electronic appliances sales have grown to the $ billion side of the spectrum.
Close to $22.25 billion in revenue has been generated globally when it comes to wireless smartphone chargers. Now I'll leave the math to you for you can already imagine the total sales figures.
Pet supplies
We all love our pets to death; after all, they're also a part of our families. Even if you're a seller, you're a human being first. Pet supplies have skyrocketed quite rapidly recently. The recent figures have reached close to $223 billion. Pretty big numbers eh!
Here, maybe this figure will throw more light on the importance of pet-based products for your store.
All's well that sells well
The e-commerce empire is only going to expand in the upcoming years. The covid situation has been a significant catalyst for the sudden shift towards online shopping. While losses have been tough to deal with, sellers have emerged from the ashes eventually. This spirit is what keeps us going through tough times.
With the aforementioned products, you can breathe a sigh of relief and increase your profit margins. And with a promising marketplace like OnBuy, things will definitely go well for you at the end of the day. However, if you haven't experienced the selling spree yet, then this might be the best time for you to get started.
And while speaking of getting started, why not choose a partner that'll help you in getting your business onboarded on OnBuy. CedCommerce's custom integration packages will always be there whenever you need them. So, if the question of "what products to sell on OnBuy" bothers you again, you'll know where to look.
The post The Perfect Answer To What Products To Sell On OnBuy appeared first on CedCommerce Blog.