Is it essential for you to keep in mind the eBay listing best practices? Yes. How well you do so will decide how good you sell on eBay. Does it have an impact on your sales? If yes, then what are the best practices for selling on eBay? Here is all the information you need to understand eBay best practices. The guide also covers implementing the eBay seller best practices in your store and enhancing your e-commerce business.
An eBay listing comprises mostly title, description, and images. But in case you seriously want to sell well, you need to focus on optimizing every word you write in the product listing. Your ultimate goal has to be attracting buyers and optimizing the content to suit the algorithms of eBay's search engine Cassini. This practice will help you to rank higher in eBay's search results. Let us now discuss how the eBay listing best practices can work in your favor and help you sell well on the marketplace.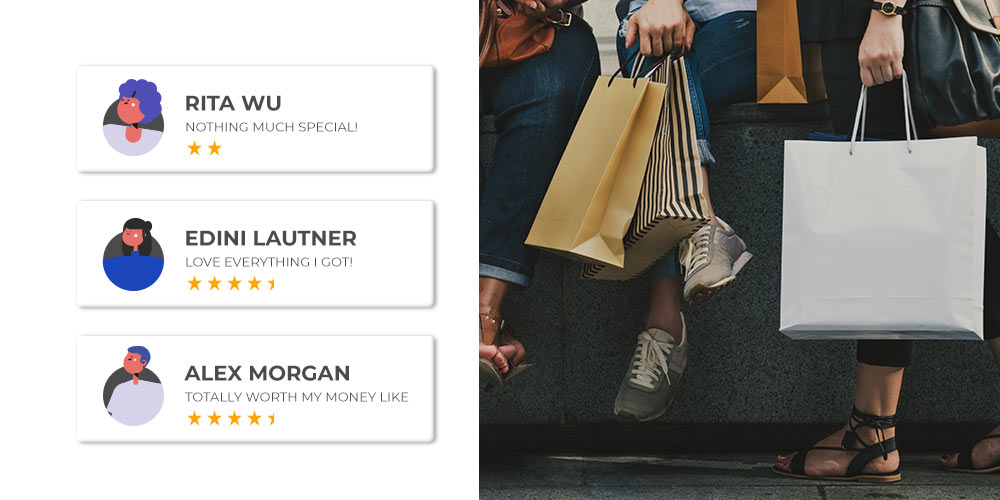 The eBay listing best practices
An effective eBay product listing will simultaneously get more conversions through purchases and rank higher in the search results. How to do this? Let's begin with square one of the best practices for selling on eBay.
1. Keywords
While creating a product listing, keywords matter the most. Keywords or key phrases are the words with high search intent. People search for things with the help of some commonly used terms. Those are called keywords.
Now, keywords can fall into various categories. Therefore, while creating a product listingthe sellers must focus on using only those keywords that have buyer intent. The keywords or keyphrases that possess buyer intent carry the essential attributes of a product, like the brand, size, color, price range, and condition.
2. Choosing the right Listing format
Depending upon the product you are selling, you can choose to create a fixed price listing or auction listing. If you are selling some rare collectible item, it is advisable to put it up as an auction listing. But if you want to sell some commonly available items, you should put up a fixed price listing. Also, you can put up an auction listing with the option of buy-it-now. This way, the buyers have a choice of either placing a bid or immediately buying the item.
3. The Title
The title is the first thing visible on a search result apart from the image thumbnail. The first glimpse of your product plays a decisive role in creating an impression. There is an 80 character limit available for the listing titles. It is advisable to utilize the most out of that.
The first characters of all the spellings should be in CAPS, and the full description should preferably be in bold font. It would help if you also try using 2-3 keywords in your title describing the physical attributes (like shape and color) and brand of the product.
Including the attributes helps to describe the quality of build of your products. You can also use words like "genuine", or "original" when selling branded items. This will create assurance among buyers.
4. The Subtitle
You can add up to 55 characters in the subtitle, but you need to pay an additional fee to do this. Subtitles give more insight into the product details, thus, increasing the possibility of improving the conversion rate. It helps display the less important specialties compared to the title but relevant w.r.t. the product functioning or other appealing attributes.
Buyers find the subtitles when they search for an item with the help of Advanced Search. You can fit in the additional item specifics, keywords, and other important product listing information in the subtitle.
5. Images
Images of a minimum of 500 pixels in width are permitted on eBay. It is advisable to use clear photos in a well-lit room, free of clutter and light background. No contact information or image-changing edits are allowed for images. You can not use images belonging to others, i.e., the images with copyright issues. Instead, you can use pictures from the eBay product catalog.
You can use a maximum of 12 images for each product listing. This will help you to showcase your item from all angles. Furthermore, you can find more information about images here.
6. Item Specifics
Item specifics are the attributes that differentiate a product from other products of a similar category. These are the words that a customer wants to read in a listing.
It is advisable for you to use the item specifics and product identifiers. The best product listings contain them. Including more qualifiers in the listings help buyers find your product quickly. You can try using a mix of all the item specifics that are associated with your product.
7. Image alt tags
An alt tag is the written content that appears on the web page if the image fails to load. But this is not the only benefit from alt tags. It also improves your product listing accessibility and provides additional SEO benefits. Therefore, it is better to keep the alt text descriptive than stuffing it with lots of keywords. It should give a brief description of your item.
8. Product Description
Both too little and too much are terrible when it comes to describing your product. It becomes difficult to answer buyers' queries when a description is short. At the same time, a long story is boring and fails to retain the buyers' attention.
You should describe the attributes of your product like brand, size, color, price range, and condition. Also, if required, you should provide a proper demonstration of how the product works in brief.
9. eBay Templates
With the help of eBay templates, you can create a moving page in the images. This moving page involves formatting, images, text, accolades, or mentions. It helps you to make your listing more exciting and comprehensive in a well-organized manner.
10. Customer Ratings
This is a must. Good ratings ensure more sales, customer loyalty, and also repeat purchases.
11. Competitive Pricing and Offers
To sell successfully on eBay, you have to maintain a competitive price on your items. You can also go through eBay's guidance on the same. Here you can find the previous 90-days price pattern of similar listings.
Conclusion
This is a general idea for improving your eBay listings to suit the Cassini search and, thus, sell better. Feel free to contact us if you still find your queries unanswered. We'd be more than glad to guide you. In case you don't want to get it all messed up while creating all the titles, subtitles, and descriptions based on the keyword research, you can find assistance from the third-party integration service providers available to help lessen your work and provide you with feature-packed solutions.
The post These eBay seller best practices are a sure shot to success appeared first on CedCommerce Blog.