Hello! How's your store doing?
As a new entrant, It is not that easy to transform a traditional store into a million-dollar e-commerce business online store. Seller's need to go through the very constructive and infomercial viewpoints, and practices of various e-commerce aspects – the so-called Journey of a Seller from Brick and Mortar to eCommerce.
Market, buyers, and process go through, will only be the key aspects in the way to create an online store. The transition from brick and mortar to e-commerce can be a bit of a technical process. But it will make the global way to join marketplaces smooth and simple. 
Indeed, this blog has covered all the steps involved, the major advantages of e-commerce, best products, solutions, marketplace ingredients, and how to sell online. It's based on market stats and real-time experiences that will help the way of transition from brick and mortar to e-commerce. In the same vein, you will get aware of market insights and e-commerce best extensions that will make your current set-up accessible to all. So, to resonate with search intents, you need to go through the whole blog and process to be implemented in your business.
Importance of E-commerce in Today's Shopping
In today's competitive market, running an online store can broaden your overall range of products and services. It will bring you more options that will consequently enhance your business, market share, and diversify your sales varieties. Ease of payment and time efficiency are some of the major reasons behind the success of the e-commerce retail world. To clarify, let's have a look at the business impacts below:
Will optimize your time and cost both
Ease of payment
Ease of huge customer database access
Various option for sales
Ease of marketplace access
Opportunity to get huge revenue
Ease of Management
It's the way, and that is why you should take your brand from a traditional brick and mortar store to the most innovative e-commerce one. The transition from brick and mortar to e-commerce is as needed as your overall business growth.
Why Should A Seller's Onboard On E-commerce Marketplaces?
Electronic commerce or e-commerce is leading the global market today. Why and what will you get post update of a brick and mortar store. Before making a jump on how to sell online, First look at the stats below.
Grandviewresearch report mentioned – The global e-commerce market size valued USD 9.09 trillion in 2019 and is expected to speed-up at a compound annual growth rate (CAGR) of 14.7% from 2020 to 2027.
However, As per Statista,
The e-commerce sales worldwide amounted to 3.53 trillion USD, and 
The revenue is projected to grow to 6.54 trillion USD in 2022. Digital
---
Shopping is one of the most favorite digital activities worldwide.
Click To Tweet
---
According to a report of the United Nations Conference on Trade and Development, published in Geneva, Switzerland. 
E-commerce sales hit $25.6 trillion globally in 2018, it's up 8% from 2017, according to the latest available data released by the UN's trade and development body, UNCTAD. In 2018, global B-2-B e-commerce valued it $21 trillion, it's up by 16% from 2017.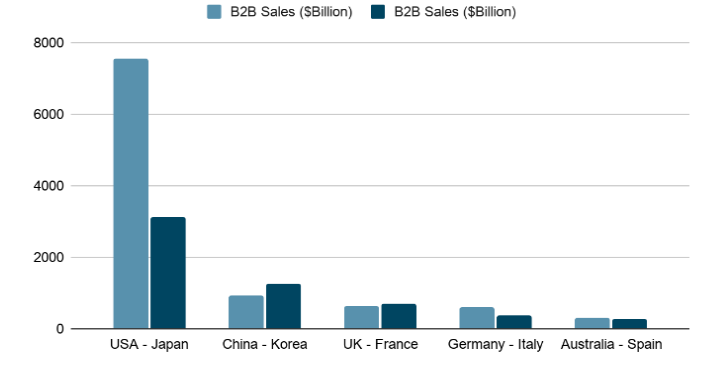 UNCTAD estimates that one-quarter of the world's population, 1.45 billion people, aged 15 and older, made purchases online in 2018.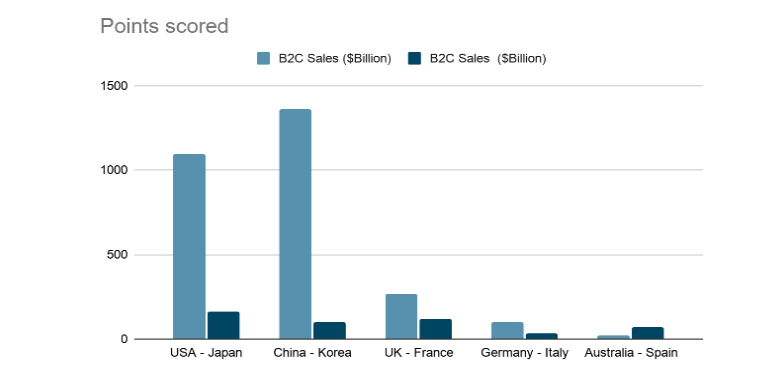 From the aforementioned figures, it is quite clear that eCommerce is currently booming across all the parts of the world with no sign of stopping. In short, a perfect clock to create an online store.
So, as a seller' it becomes your responsibility to capitalize on this golden opportunity.
How To Transform Your Store From Brick and Mortar to eCommerce?
As an e-commerce solution providing the blog, let's get started with very initial at first to transform brick and mortar to online.
Traditional procedures won't help you to get connected with the current buyers' intent buying approaches.
Let's go through the below market-based strategy to make your store updated and accessible in the global market.
Make your deal better
In a market full of a variety of products and services, as a new player, your deal should be unique as well as buyers' intent manipulation potential. It's difficult to crack with similar schemes and features. Especially when you want to add multi-channel selling in the way of transition from brick and mortar to e-commerce, subsequently. 
Make an immense market hacking strategy
One step ahead of how to sell online, get a deep dive into the global e-commerce business stats that will help you find the trend tackling figures.
Get the best e-commerce products, find suitable deals
As a seller, you must move towards CedCommerce to get the uniqueness and products with additional customization features.
Go for the best 24×7 support provider
Post-purchase of an e-commerce product, it should provide the best support services. Working with an exceptional customer support provider would be a plus point to get resolved all your queries easily.
Analysis of the ongoing market trend
Keep an eye on the ongoing selling trends in the market and product segment. Getting involved with an innovative firm can help you to get real-time market insights.
Stat based competitors analysis
Be strict to your competitor's research section before entering into the marketplaces. Develop a perfect understanding, stat-based, to break and convince the market towards your brand and products. Making a strategy on how to sell online should not away from the market and competitors' trends. 
Above are a few pointers that'll help you experience a smooth transition from Brick and Mortar to eCommerce.
What Do You Need To Get Now?
A profitable business idea or strategy needs the perfect products to integrate with. Every seller and growing entrants need to know this fact of the transition from brick and mortar to online. On the other hand, an incorrect marketplace integration product with similar features can ruin all your workings and strategies.
Why not choose CedCommerce extensions? CedCommerce is one of the innovative e-commerce players, providing the market's best e-commerce extensions that work really awesome.
CedCommerce has a variety of e-commerce extensions that assist sellers to make a move from Brick and Mortar to e-commerce according to the current market needs. All will make your store able to manage the entire e-commerce jobs, related to:
Order Fetching and Management.
Inventory Management and Control.
Bulk Uploading of Products feature.
Real-time order and product synchronization. 
Multi-channel Selling and Customization.
To get analytics of buyers' intent and buying approach.
Automated store set-up and marketing.
Get Connected To Global E-commerce Platforms With Best Tested Products
Post-research, let's find the best products ever that can make your journey of e-commerce business fruitful. Get rid of the latent marketplace business complications, and take a step ahead towards the market winning platforms.
Magento Marketplace Integration Extensions
To make your store globally visible and accessible with Magento extensions, "CedCommerce Magento Integration Extensions are the best fit to get this done in just a couple of minutes. In the same way of transition from brick and mortar to e-commerce, sellers with Magento Extensions have made millions, mentioned through their success stories.
To get all the marketplace and e-commerce products in more detail, you can visit here
Now lets move on to an interesting topic – the process of transforming a store from Brick and Mortar to eCommerce.
Process To Create An Online Store
The post above stunning market stats and information, half of the American business still have no website – means now is the perfect moment to sit down and build up. So, to make this brick-and-mortar to online happen now, let's get through the entire process of set-up a successful store.
Choose a perfect server
But how to choose it? Head up and check the below steps and features to create an online store in one go.
Check server compatibility
Check server provider's support system
Cost-effectiveness
It's reliability
Get a suitable domain at first
A suitable domain will make your brand to get recognized in the way to transform brick and mortar to online. Buy domain post analysis and market research. Make sure below points before buying a domain:
Should not be registered
Decide as per your region
Get .com for the global market
Go for cloud hosting
Cloud hosting is the backbone of websites running in today's competitive business world online. Look at the below points before choosing the right hosting plan.
It should have perfect workings
Build with high-tech security
Should have a user-friendly interface
Last but not the least, a strong database support
Download A Framework
I would suggest you go for the Magento framework to make the process of moving from brick and mortar to eCommerce hassle-free. Magento is currently on top eCommerce selling solutions in the world. Get the flagship version of it to fire from the very first in an online e-commerce business environment.
Get the full-fledged website
So, in aspects of how to sell online, getting a full-fledged website to run your overall selling strategy and targeted products without interruption would be the first step.
Set shipping method
Providing or delivering products on time has always been a challenge in e-commerce. But, by choosing the right shipping method, you can make it possible.
Tax obligations and Licenses
Licenses and tax obligations are the two most important aspects of the same path to create an online store. You need to apply for EIN to become eligible for taxation.
Start adding quality content, launch the app
Expose your business, brand, and products by developing the quality content, and application to access your product and services on phone. Content and mobile applications, both are contributing 70-80 percent overall to modern businesses. To sum up, get engaged in online trends as soon as possible to get involved in the same vein of brick and mortar to online.
To know more in detail Here are the steps to successfully move an offline business to online
Well, that wraps up all our steps involved in the transition from brick and mortar to eCommerce. Let's head towards the final words.
Conclusion
Therefore, operating with a single-system small store with out-dated products can be easy or manageable. But as a result, it won't be manageable, market-oriented, and compatible in the e-commerce marketplaces. Most importantly, go through the market best and Deloitte certified innovative e-commerce solution providing organization i.e. CedCommerce and its services. In conclusion, Just pick the best and see the results cutting your complications and maximizing the turnover.
Create an online store now!!
The post Transition from brick and mortar to eCommerce – A Seller journey create an online store successfully appeared first on CedCommerce Blog.